NCB celebrates continued success of inaugural scholarship student
October 21, 2021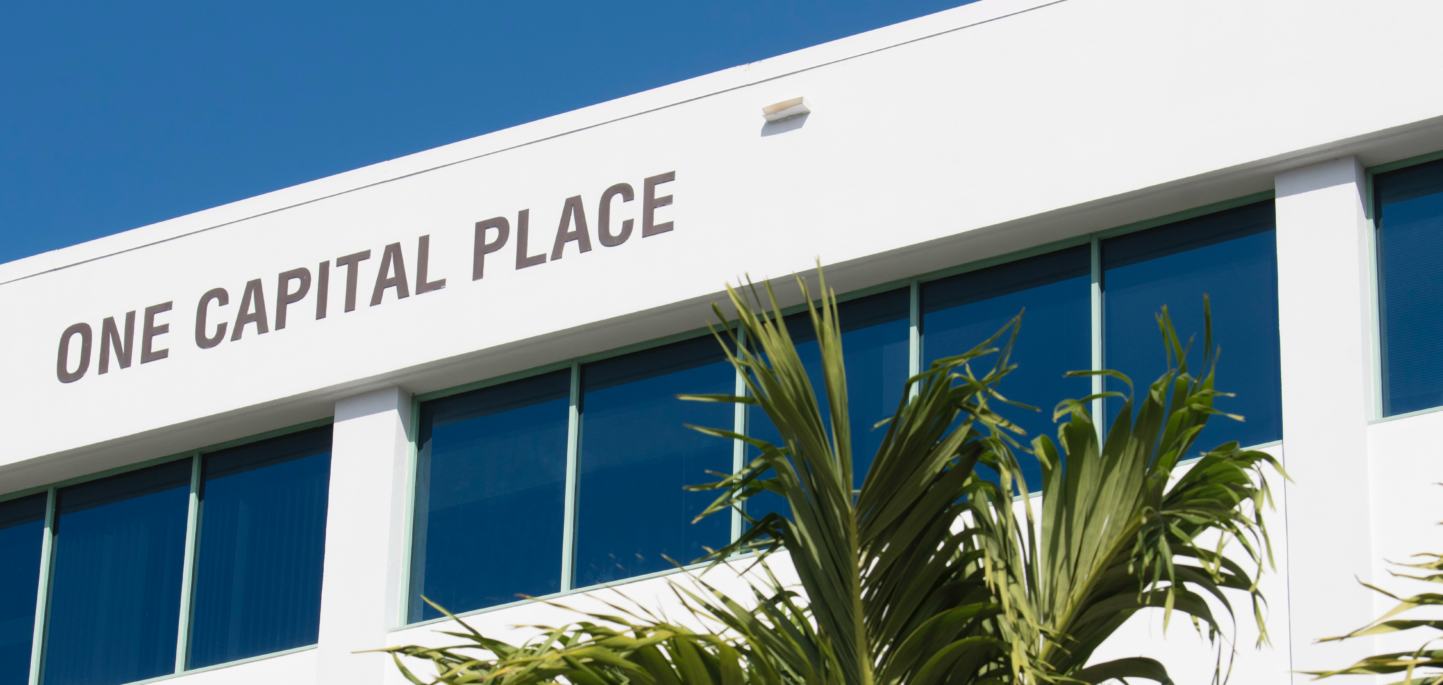 Supporting the next generation of Caymanians interested in a career in the construction and development industry has always been an integral part of NCB Group's commitment to building with Cayman's future in mind.
As part of this promise, in 2019 NCB founded the NCB Group Scholarship, a scholarship programme that provides budding Caymanians looking to kickstart their career in the industry with a financial contribution towards their tertiary education and on the job experience during their school breaks.
As inaugural NCB Group Scholarship recipient, Jada Watson, reaches the midway point of her time at the University of South Florida we sat down with her and Shahida Ebanks, NCB's HR Manager, to discuss the variety of career opportunities available in construction and development and why further education in this industry is helping to keep Cayman on top of innovation.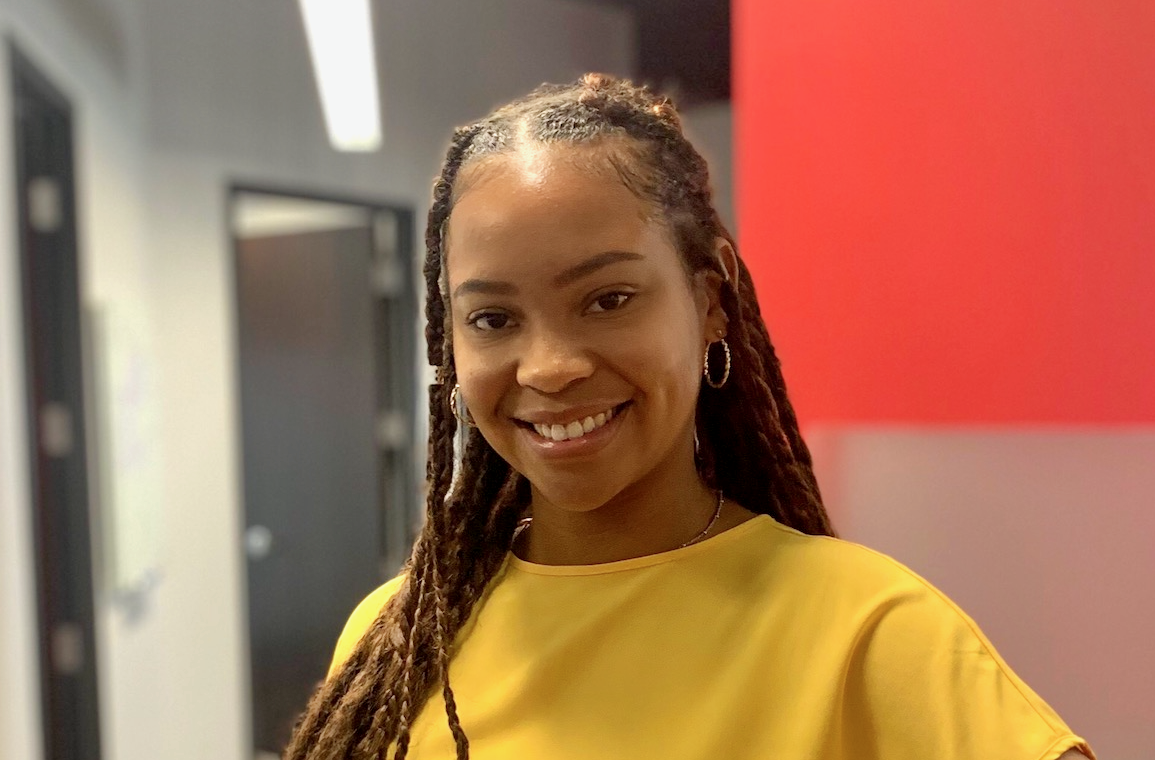 Shahida, why has NCB always put such an emphasis on investing in the next generation?
Shahida: Over the last 20 years, NCB has sought to offer local students pathways into construction and development through internship and apprenticeship opportunities. We've seen the industry challenge them to improve their skillsets continuously and create excellent leaders within our company, all the while providing Caymanians with an opportunity to help support the growth of their community through our sustainable development projects.
As a business, NCB also benefits from having fresh ideas and innovators. With their aptitude for technology and ready and able mindset, students fresh from school have brought some exciting suggestions and proposals to our table.
In 2019 we awarded the first NCB Group Scholarship to Jada after recognising the talent and passion for project management that she displayed on the job as a Coordinator. We are proud to see her continued success at University, despite the challenging times.
Jada, tell us what sparked your interest in taking your studies further?
Jada: Before going to college, I worked at NCB for a year, starting as a receptionist and moving up to a coordinator. As a coordinator, I went on job sites, completed inspections, learned about electricity and plumbing, and watched construction take place. I found each stage of the development exciting and wanted to learn more.
When the opportunity to pursue further education came about through the NCB Group Scholarship, I first decided to study accounting and then transitioned to economics because the latter gives me the analytical and computer skills valued in business and finance. Not only does my Bachelor's degree in economics cover all business aspects, but it allows me to understand urban planning, international development, policy analysis and project management, which will be valuable for a future career in the industry.
It has been a tough time for students worldwide. How have you managed to stay motivated despite the challenging circumstances?
Jada: As both a first-generation college student in my family and the first recipient of the NCB Group Scholarship, I hold myself accountable for my success. I want to graduate with good academic standing, not just for myself, but to help inspire my younger sister, who looks up to me, and for my parents, who did not have the opportunity to go to college themselves.
When COVID-19 first hit, I struggled to adjust to online classes causing my grade averages to drop. However, the team at NCB provided me with the patience and understanding I needed to bring my grades back up. With their support and encouragement, I have been able to work hard and complete my semesters with an above-average GPA.
Shahida, why should young Caymanians consider a career in construction and development?
Shahida: I always say to our project managers that there must be no better feeling than seeing a project go from being on paper to in the ground and, finally, becoming a high-quality and well-respected development. As a Caymanian, it is great knowing not only that "we did that" but that the products and services we offer help to create a sustainable, community-focused future for our islands.
At NCB, a career in construction and development offers a wide variety of opportunities. Across all ten of our integrated service lines, our teams cover all aspects of building, maintenance and management, and new innovative technologies. From the people delivering materials right up to project leads, at NCB you will always be an essential part of the process.
Jada, after you complete your degree, what will be the next step in your career journey?
Jada: When I complete my undergraduate degree, I plan to pursue a career as a commercial and residential real estate project manager. I would also like to advance my education further and pursue my master's degree.
Shahida, what additional career support does NCB offer at the entry-level?
Shahida: Jada is a wonderful example of what an entry-level job at NCB can lead to. By displaying her initiative, determination, and passion for the job at hand, Jada rose through the ranks and achieved some remarkable things at the start of her career.
At NCB, we are proud to have a dedicated Training and Development Coordinator as a part of our team, who works to provide opportunities for our entry-level staff like Jada to build their skillset and achieve new qualifications to help them on their career journey.
The senior members of our team are also known to take promising, entry-level team members under their wings. As mentors, they share their years of experience in the industry to inspire and help develop their younger team members.
Are you interested in pursuing a career in construction and development with NCB? Visit our Careers page to see our current vacancies, contact hr@ncbgroup.ky to learn more about our internship, apprenticeship and scholarship opportunities or follow us on Instagram to see what a career with NCB could look like.