Developers poised to lead economic recovery
May 07, 2020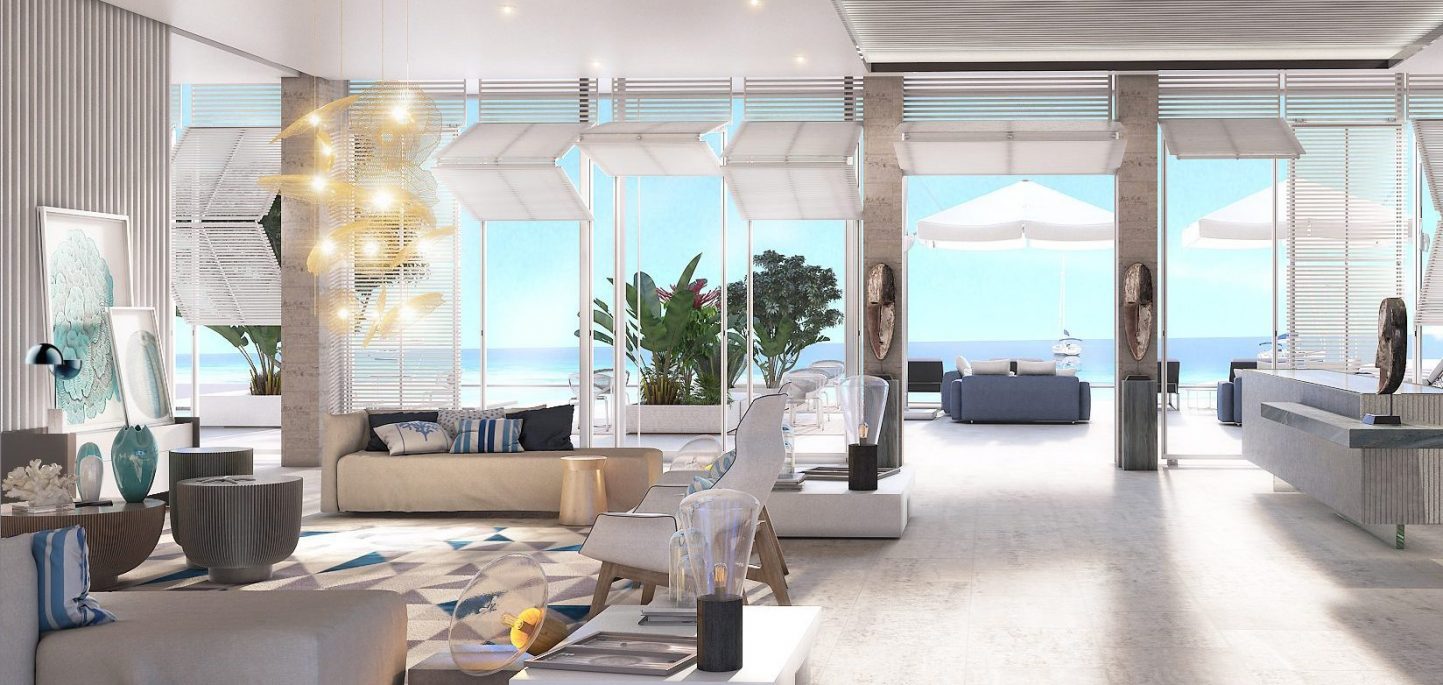 This article first appeared on Cayman Compass.
As many as 50 major construction projects are ready to resume as soon as government gives the green light, according to some of Cayman's major developers.
Government has earmarked the reopening of the sector – potentially as early as this month – as a means to stimulate the domestic economy.
Several developers told the Cayman Compass their funding remains in place and they are confident that hotel and luxury condo projects that broke ground before the COVID-19 crisis can be completed.
They also believe that Cayman's economy will bounce back in the longer term and that demand for hotel rooms and apartments will return.
Building sites have been closed since March, when government shut down all but essential business in an effort to contain the spread of the coronavirus.
Some of the projects stopped in their tracks include NCB Group's boutique hotel opposite Kirk Market, Dart's new office and residential buildings at Camana Bay, the luxury beachfront development WaterMark, and the third phase of the Vela condo development on South Sound Road.
The resumption of all major projects would put an estimated 4,000 people back to work and create a spin-off benefit that could pump millions of dollars back into the islands' ailing economy, developers claim.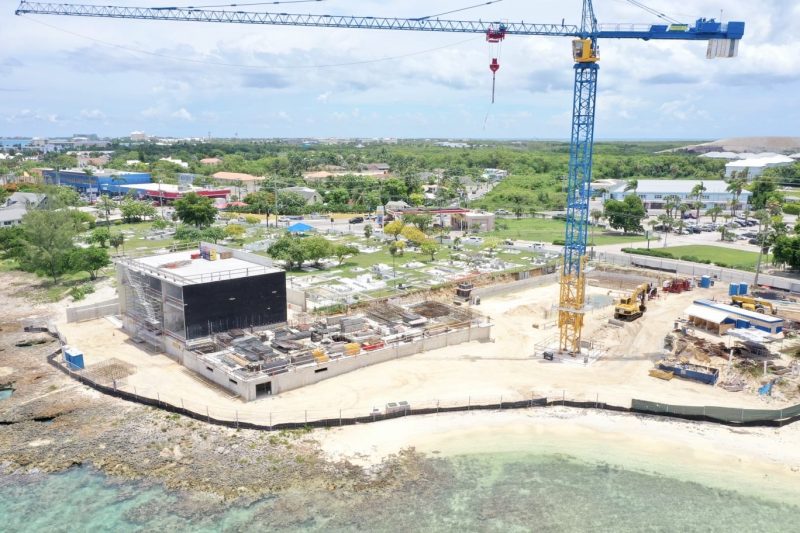 Safety a priority when sites reopen 
A working group of developers has been formed to liaise with government and public health officials on the safest way to reopen building sites.
The process is likely to involve mandatory wearing of masks, social distancing and regular temperature checks for workers, according to Paul Pearson, a member of the group.
Pearson, director of Davenport Development, said the guidance of Chief Medical Officer Dr. John Lee and his team on how to run sites would influence the first phase of reopening.
"Our first priority is to the safety of our workers and the Caymanian community," he said. "There will be and should be a lot of enhanced safety rules for all the sites, no matter what the size.
Matthew Wight, of NCB Group, said business would resume carefully. He said it was encouraging that there were now very few new cases of COVID-19 being reported in daily government briefings. 
But he said the industry was taking extra precautions to ensure there was not a new explosion of the virus as business resumes.
The environment is going to be very different when we reopen. The industry is going to take the lead on how to cope with COVID-19 and ensure our sites are safe working environments.
Driving the economy
With the borders closed and little prospect of tourists returning before the end of the year, Premier Alden McLaughlin has indicated that construction and development will be central to Cayman's economic survival.
Pearson said there was a huge responsibility for the industry to lead the economic recovery for the Cayman Islands and demonstrate new ways to work safely in the post-COVID-19 era.
He said his company alone expects to employ close to 400 people on three projects.
Between the larger developments across the island, he expects more than 4,000 people would be put to work over the next 18 months. 
That figure does not include services from building suppliers, surveyors, sales agents and others who make a living from the construction industry.
The overall economic impact for the country could run to tens of millions of dollars per month, he believes.
Wight estimates there are around 50 major projects ready to go across the island.
NCB itself has eight projects, ranging from Kailani – an 80-room boutique hotel that will be part of the Curio Collection by Hilton brand – to the OLEA residential development at Camana Bay.
Though there have been temporary job losses in the industry, he does not believe there will be too many long-term redundancies. 
Wight said most developers had furloughed staff during the shutdown, with a view to bringing them back, once sites reopen. NCB expects to recall all its staff within the next few months.
'This too shall pass'
Wight expects most developers will also have enacted force majeure clauses with their financiers – which allow for an extension of time to complete projects in the event of a natural disaster.
He said this would mean that the majority of projects could be completed on a revised schedule, with the original financing arrangements intact.
He acknowledged the global economic situation could impact sales, but he believes Cayman will rebound in the long term.
Dale Crighton, director of Crighton Properties, said the company was mid construction on luxury waterfront development Fin when the shelter-in-place order came into effect.
Though the tourism industry and, by extension, the luxury property market, is currently in free fall, Crighton takes an optimistic view of the situation.
He expects a short-term contraction in the industry but believes demand will have returned by the time many of the projects currently underway are completed.
"Customers are still calling and deals are still closing," he said.
There are currently enough projects in the works to keep our construction industry busy for the next 24 months – more than enough time for travel and all of the other aspects that affect our economy to regularise. Just like after Hurricane Ivan, this too shall pass.
Cayman's largest developer, Dart Enterprises, has also indicated it believes construction can be an economic catalyst for the country.
The expansion of the Cayman International School and new commercial and office space at Camana Bay are currently under way. Meanwhile, Dart Enterprises CEO Mark VanDevelde has said the company is "exploring new opportunities that can further drive economic activity".
That could include the renovation of the Comfort Suites hotel, with the company indicating it will use the extended tourism closure to redesign the venue with a view to reopening with a new look and new management in 2021.