Building a Better Cayman
NCB is known for creating communities of distinction and luxury sustainable developments that inspire. We pride ourselves on our exceptional people, commitment to service excellence and deep-rooted entrepreneurial spirit.
Our Vision
The drive for sustainable development and renewable energy is more pressing than ever. Our vision is to stand as leaders in the local community when striving towards a more environmentally friendly place to live and work, through innovative, sustainable developments that are designed, built and managed to the highest standards.

See Our Properties
Our Mission
As an award-winning, vertically integrated property development, construction and management company, we are committed to playing our part in creating a positive future for Cayman and its community.

Driven by delivering high-quality projects and services, we pride ourselves on developing some of Cayman's leading residential, commercial and hospitality properties. We strive to build on time and on budget, and deliver exceptional service through our ten distinct service lines.

By leveraging our group of companies, we can make a sustainable impact on the local community—environmentally, socially and economically.
100+ Employees
Our people inspire us every day with their experience, confidence, drive and commitment to always go the extra mile.
35 Developments
We recognise that our communities must not only benefit our clients and stakeholders, but also benefit those people whom our projects impact, now and in the future.
10 Service Lines
We believe the best outcomes result from a diverse group of problem-solvers and strive to find better ways to deliver for our clients, communities and the construction industry as a whole.
3 Awards
We're proud to be acknowledged for our dedication to building green.
Core Values
Accountability
We accept responsibility for our actions or inactions and for those whom we supervise. We take prompt, constructive steps to correct mistakes or defects.
Integrity
We uphold our ethics and principles with every action and every decision. We have the courage to contend boldly for that which is right and reject firmly that which is wrong.
Safety
We are committed to providing and maintaining a safe and healthy work environment.
Exceed Expectations
We go above and beyond—we not only do what is asked of us but also seek opportunities to learn more and do more.
Pursuit of Excellence
We consistently apply diligence, perseverance, attention to detail, and good work habits to ensure quality projects, products and excellent customer service. We do not tolerate underperformance in ourselves or in others. We will not compromise on safety or quality.
Sustainability
We are committed to integrating alternative energy sources into our projects. We promote environmental stewardship and energy conservation. We implement green building and sustainable building practices wherever possible.
Honesty
We are truthful, accurate and straightforward. We are candid and non-deceptive in communication and conduct.
Respect
We treat everyone equally and embrace differences. We take pride in our work environment and maintain a tidy and safe work area at all times. We respect our property and equipment and take great care when operating/using such tools and equipment.
Teamwork
We are willing to work together as a team and recognise that individual strengths make a stronger team. We recognise the importance of collaboration and communication.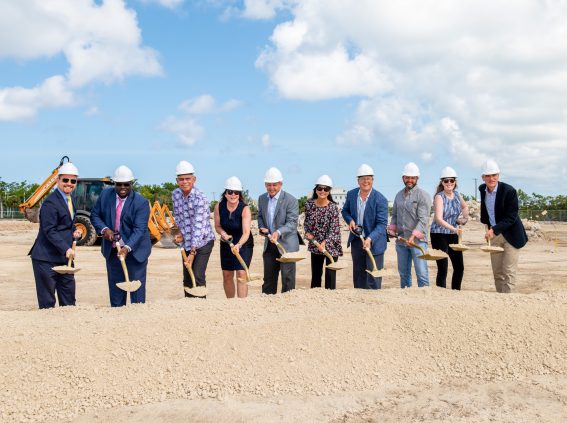 Meet the Team
We are a diverse team of architects, designers, technicians, project managers and engineers who share a passion for creating the next generation of sustainable buildings. We value collaboration and work closely as a team, drawing on the skills and talents of each member of our staff.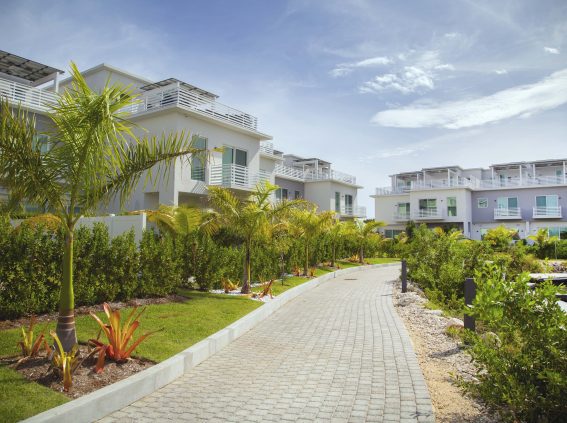 Integrated Companies
NCB has grown to cover ten distinct service lines: Design, Construction, Development, Project Management, Property Services, Plumbing, Electrical, Geothermal Cooling & Servicing, Landscaping and Renewable Energy & Sustainability. Being vertically integrated to this extent allows us to provide our clients with the distinct advantage of increased quality control, cost effectiveness and efficiency.
Awards
We don't mean to brag, but we're becoming the gold-standard for energy efficient building in the Cayman Islands.
Award_OLEA
INTERNATIONAL PROPERTY AWARD
Best Sustainable Residential Development in the Americas, 2019
OLEA, Camana Bay
Award_CTC
INTERNATIONAL PROPERTY AWARD
Best Office Development in Cayman and Best Office Development in the Caribbean, 2018
Cayman Technology Centre
Award_Kailani
INTERNATIONAL PROPERTY AWARD
Best New Hotel Construction and Design in the Americas, 2020
Kailani Grand Cayman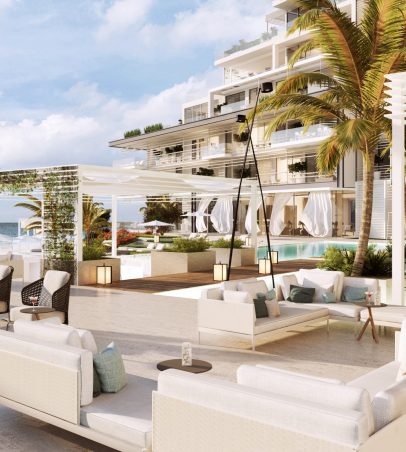 Get in touch
To learn more about our services, register your interest in one of our properties or chat with a member of our team, please email info@ncbgroup.ky or click the link below to submit a new project enquiry.
Contact Us