Kailani brings the value of Hilton's Curio Collection to Cayman
August 05, 2021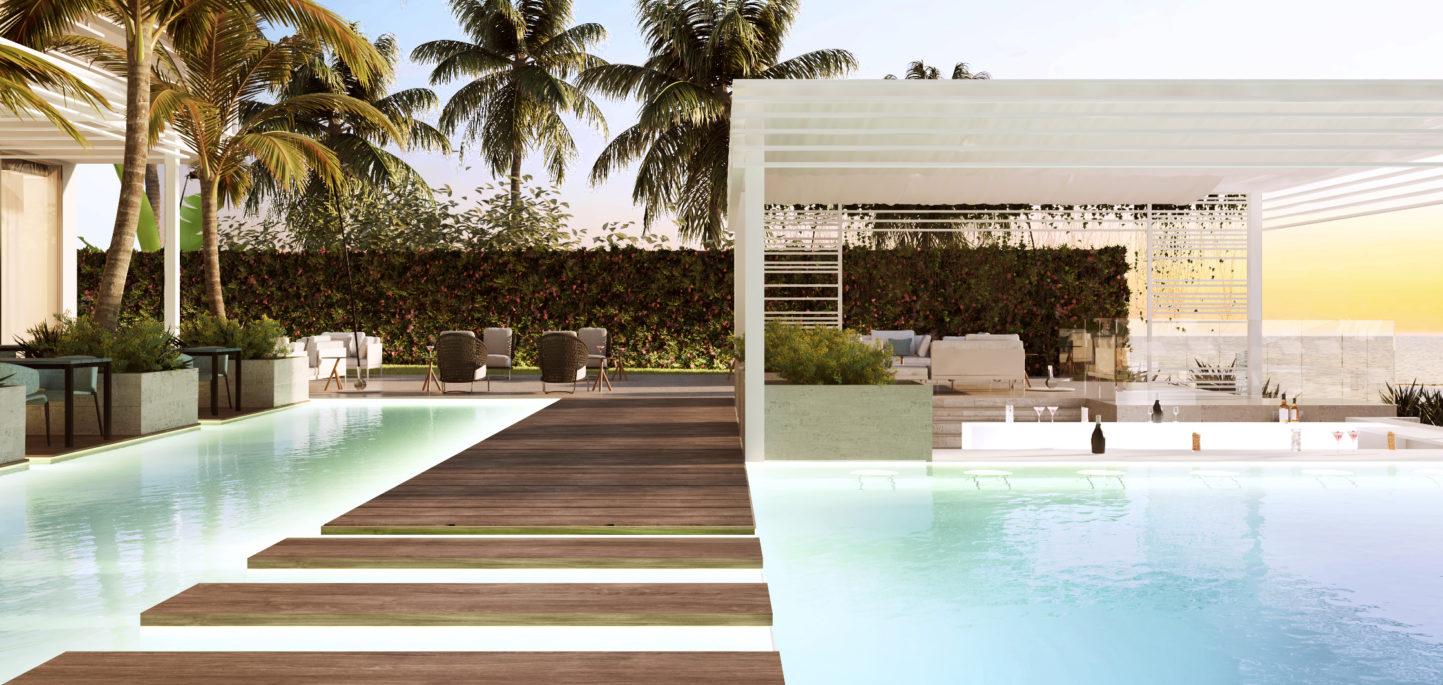 Investors will benefit from the Hilton Honors programme's more than 115 million members.
After 20 years of developing sustainable residential and commercial communities in the Cayman Islands, NCB Group has expanded its services to construct Cayman's first boutique wellness and business hotel, Kailani Grand Cayman.
Sitting down with Matthew Wight, NCB Group's Managing Director, he shares the reasons behind the company's growth into the hospitality industry and what Kailani investors can expect from the Curio Collection by Hilton partnership.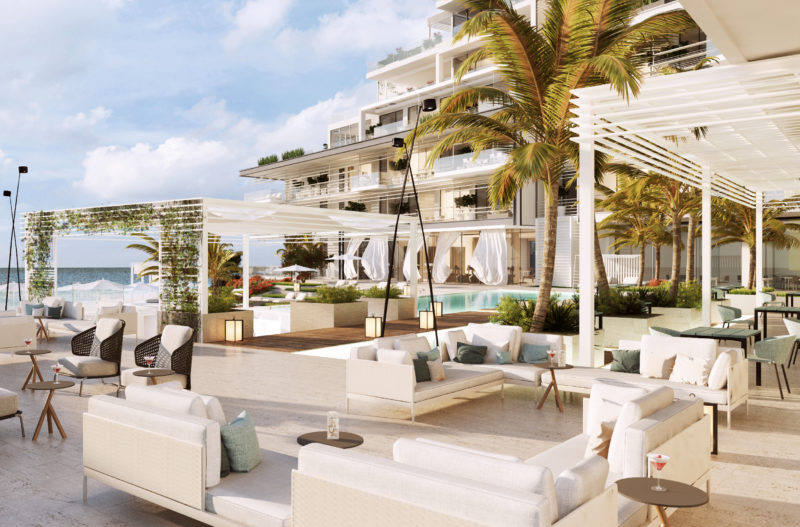 NCB Group has a reputation as a leading residential and commercial developer, so why is it branching into hospitality?
There has been a big push by the Ministry of Tourism and Department of Tourism to reach 500,000 stayover tourists per year. Stayover tourists are more lucrative for the islands because of their higher spending rates, particularly locally produced products and services.
In Cayman, the issue is the short supply of hotel rooms and the gap in the types of products on offer—a gap NCB Group is working to fill. Kailani was conceived to meet the needs of an underserved market and provide a top-end business hotel and unique wellness tourism offering for Cayman.
As NCB Group is a leader in sustainable development, environmental sustainability and conscious living have been at the forefront of every decision for Kailani, from building practices to sourcing products and materials to help redefine the future of tourism for Cayman's hospitality sector. We are also bringing our expertise in human sustainability through design into this market by building the Kailani experience around the principles of personal well-being.
What sparked the idea for Kailani's business and wellness concept?
Wellness is the fastest growing sector in tourism. The industry is valued at over US$ 735 billion in 2020. We saw it as an opportunity not only for us as a company but also for the jurisdiction to embrace this market.
Trends show that wellness travellers stay longer during their trips and are usually more willing to spend on experiences.
Kailani creates a brand-new hospitality product for Cayman's capital, George Town—a hub for shopping, dining, culture and finance. Business travellers will be conveniently based just steps away from the island's business district, while leisure guests can enjoy the world-famous Seven Mile Beach on their doorstep.
How is Kailani's concept of wellness different from what we see in other parts of the world?
In most hotels worldwide, the spa and fitness facilities are typically hidden in the basement or tucked away on the first floor. At Kailani, we've made the spa and wellness facilities the hotel's centrepiece by placing them on the seventh floor, the highest value of real estate on the property.
Holistic experiences and wellness programming are being built into Kailani's daily offerings, including in-room yoga mats, circadian rhythm lighting and farm-to-table dining sourced locally from our farm in East End.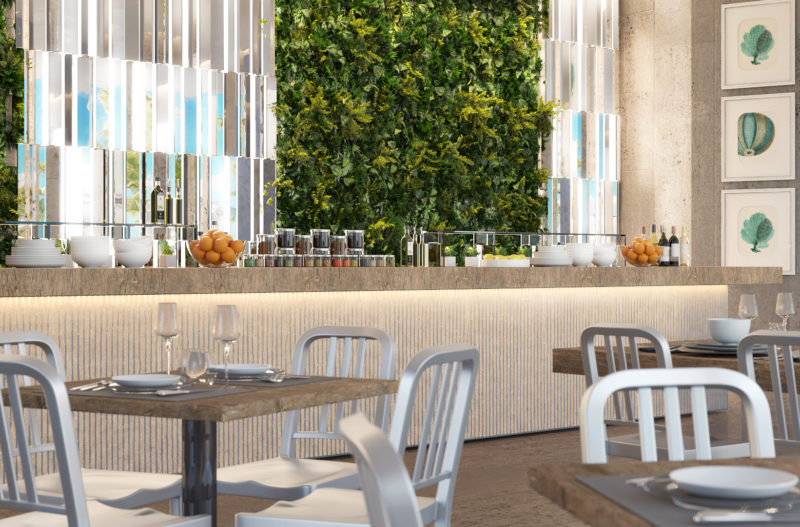 What were you looking for in a partnership with a hotel brand?
Through Kailani, we wanted to create a boutique stay focused on the customer experience, breaking away from the traditional cookie-cutter hotel rooms that travellers are used to seeing. We had a clear direction that we were heading in and wanted to partner with a strong international brand that could support our ideology.
Why did you choose to partner with the Hilton brand rather than run the hotel independently?
The US market contributes over 70% of hotel guests to Cayman's tourism industry, and many of these people are very loyal to their brands.
The Hilton Honors programme has more than 115 million members worldwide—that's a formidable and captive audience for bookings.
The other notable aspect is that 52% of Hilton bookings come directly from their website or marketing outreach. In the days of Expedia, Travelocity, Booking.com and other online travel agencies that take commissions from every room they book, 52% is impressive and shows loyalty to the Hilton brand.
How does the partnership with Curio Collection by Hilton differ from traditional hotel franchising?
Usually, if you're working with a hotel brand, you would have your design and brand handed to you. While the Hilton itself has set guidelines, the hotels in the Curio Collection have more freedom to create their own identity. In fact, the hotels within the collection are encouraged to incorporate the local culture into their brand.
This way, we get the best of both worlds; Kailani maintains environmental sustainability and a strong cultural identity as a part of their ethos while still receiving the backing of a large, internationally known brand.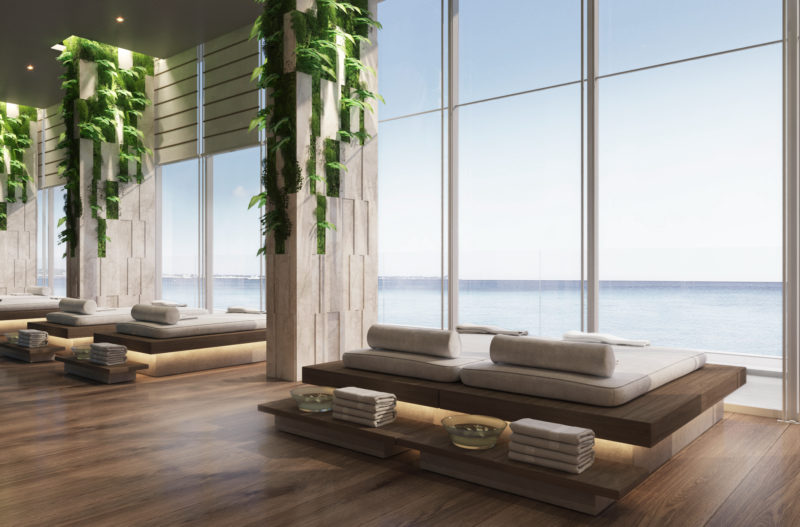 What are some of the ways Kailani will cultivate its own identity and lifestyle? Why is this important?
We created a muse for the hotel – a young, spirited business traveller, Kailani, whose roots lie firmly in Cayman but whose travels have given her a global perspective and innate sophistication. Her effortless elegance and love of her home's natural environment unfold throughout the hotel.
Our muse is part of the storytelling exercise we did when building out the Kailani brand. We wanted to make it memorable for guests, especially in Cayman, where you see many repeat visitors year after year. This hotel offers experiences you wouldn't expect in the heart of the city.
What are some of the ways people can invest in Kailani?
A total of 80 suites (90 hotel keys) are available for purchase at Kailani, including spacious studios with in-room kitchenettes and two- and three-bedroom suites with large living areas and private terraces. A collection of lock-off suites offer a unique feature to owners, allowing bedrooms to be locked-off to create two functional hotel suites.
There is also the opportunity to live at Kailani at one of the lowest prices per square foot for Seven Mile Beach-front property. So, if you want to spend six months a year living at the hotel and have the unit as a part of the hotel inventory for the other six months, you can do that. But there are only six of these residential units where people can live year-round.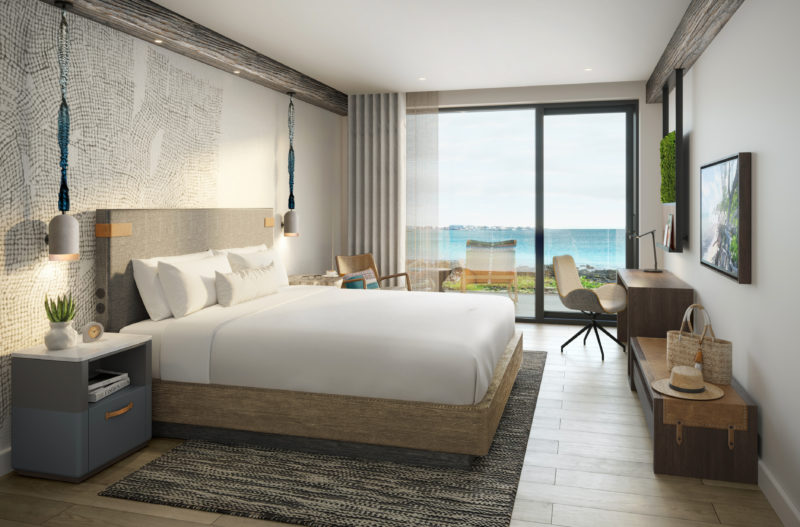 How does the Hilton partnership improve the value of Kailani for investors in the hotel?
The partnership with Curio Collection by Hilton is a franchise agreement instead of a management fee, so the hotel essentially controls all the decisions. Through this agreement, we can drive the operational outputs to ensure the highest return on investment for our investors.
With 52% of bookings coming directly through Hilton channels, the cost of bookings is also reduced, meaning the return for the investor is increased.
Being a part of the Hilton brand, there's a vast network behind us, thanks to its 115 million members. That allows us to focus on Kailani's operations and unique guest experiences. Plus, even when guests book using Hilton Honors programme points, the unit owner is still repaid for those nights.
We're expecting average occupancy at Kailani of more than 70%.
Are there other benefits for investors?
In addition to ownership, there are two weeks of usage a year that comes with your purchase. That can be spread throughout the year or shared with your family and friends. Plus, if you're making reservations outside of the two weeks' stay, you get a 50% discount on the nightly rate for rooms within a 30-day window.
Kailani residents will also have access to the hotel's two restaurants, poolside café and in-room dining services, as well as a fully equipped gym and wellness centre while benefitting from additional owner perks such as a 10% discount on all food and beverage purchases at the hotel and Hilton Honors membership status.
How can investors learn more about Kailani?
Email info@ncbgroup.ky, view our investor brochure and sign up for the Kailani newsletter to stay updated on the hotel's progress.