NCB continues to build with first hospitality venture
June 05, 2017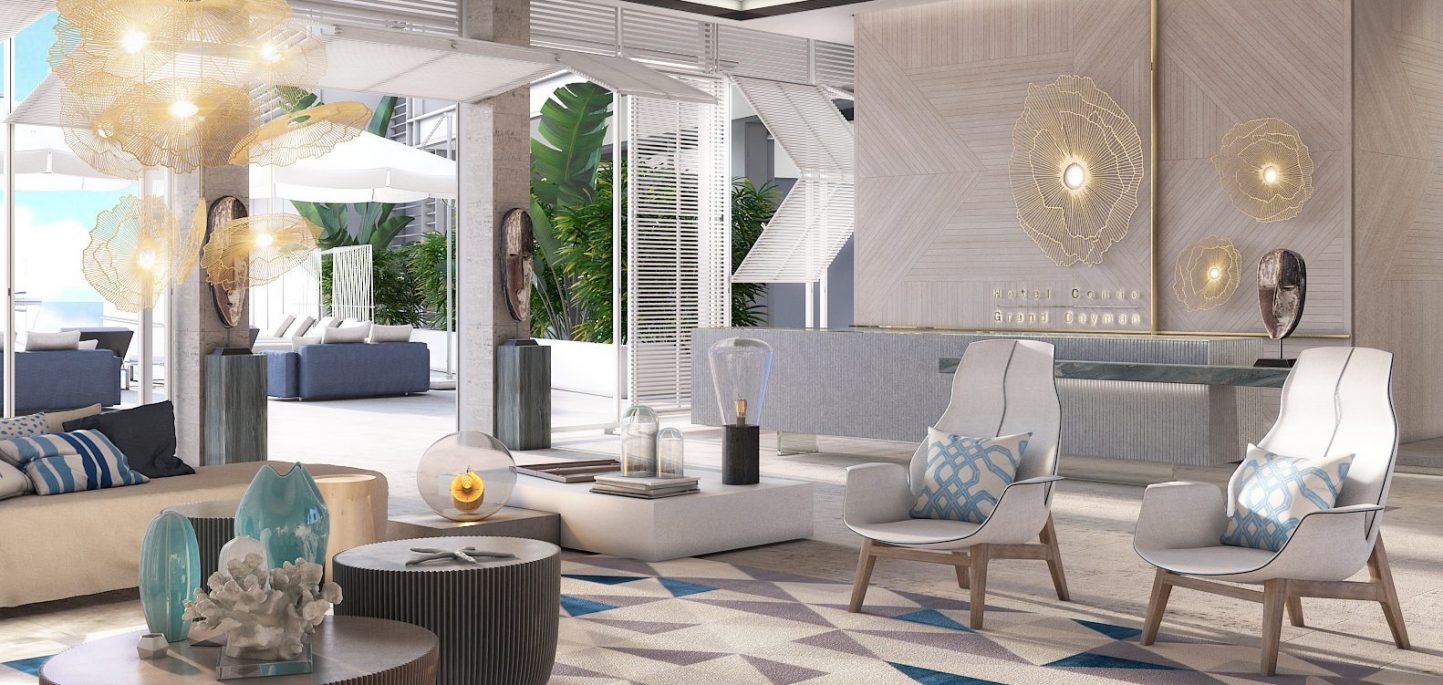 This article first appeared in the Cayman Compass.
NCB announces its-first ever hospitality venture, a new luxury hotel condo ideally situated between George Town and Seven Mile Beach. This boutique hotel's 60 suites include one, two- and three-bedroom options are now available for lucrative investment opportunities and future owner benefits.
A 60-unit boutique hotel is planned on the site of the old Treehouse restaurant opposite Kirk supermarket in George Town.
NCB Investments bought the land in December and this week submitted plans to build a five-story hotel, restaurant and café with a pool and swim-up bar.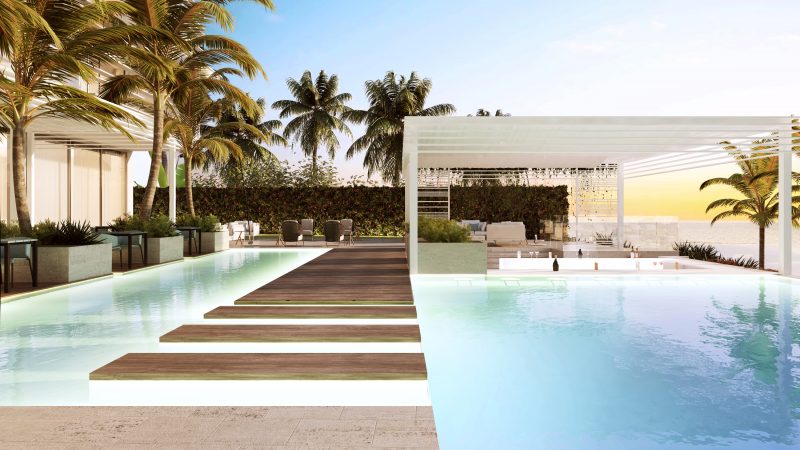 Architect's rendering of proposed swim up bar 
Matthew Wight, managing director of NCB Group, said the hotel would be in the four-star range and aimed at a mix of business and leisure tourists. He said the site, close to the capital, Camana Bay and Seven Mile Beach, is ideal for a boutique hotel.
"As far as I know, this is the first new hotel in George Town for a very long time and we hope it will be part of a wider revitalization."
The developer is in talks with possible brands but is also considering operating the hotel itself with a management company.
Mr. Wight said it would likely have a "wellness" element, featuring a gym, spa and juice bar.
"We recognise there is a gap in the market for that type of approach and it is an angle we are working on," he said.
The hotel will also feature conference rooms and other facilities for business visitors.
The property, between the Dixie Cemetery and the Coral Sands condos, features a mix of rugged ironshore coastline and a small sandy cove.
The plans were submitted to the Central Planning Authority this week. NCB hopes to break ground on the project before the end of the year and is aiming to be open in 2019.
The 60 units will be sold individually. Owners will get two weeks' stay each year and a share of the proceeds from renting the units to tourists.
Hotel development is a new direction for NCB, which has typically worked on condos and apartments aimed at residents.
NCB is currently in mid-construction on TIDES, a luxury residential development on South Sound.

Rendering of a two bedroom executive condo at the hotel