Spotlight On: Kailani's Design Partner, Marzipan ID
July 12, 2021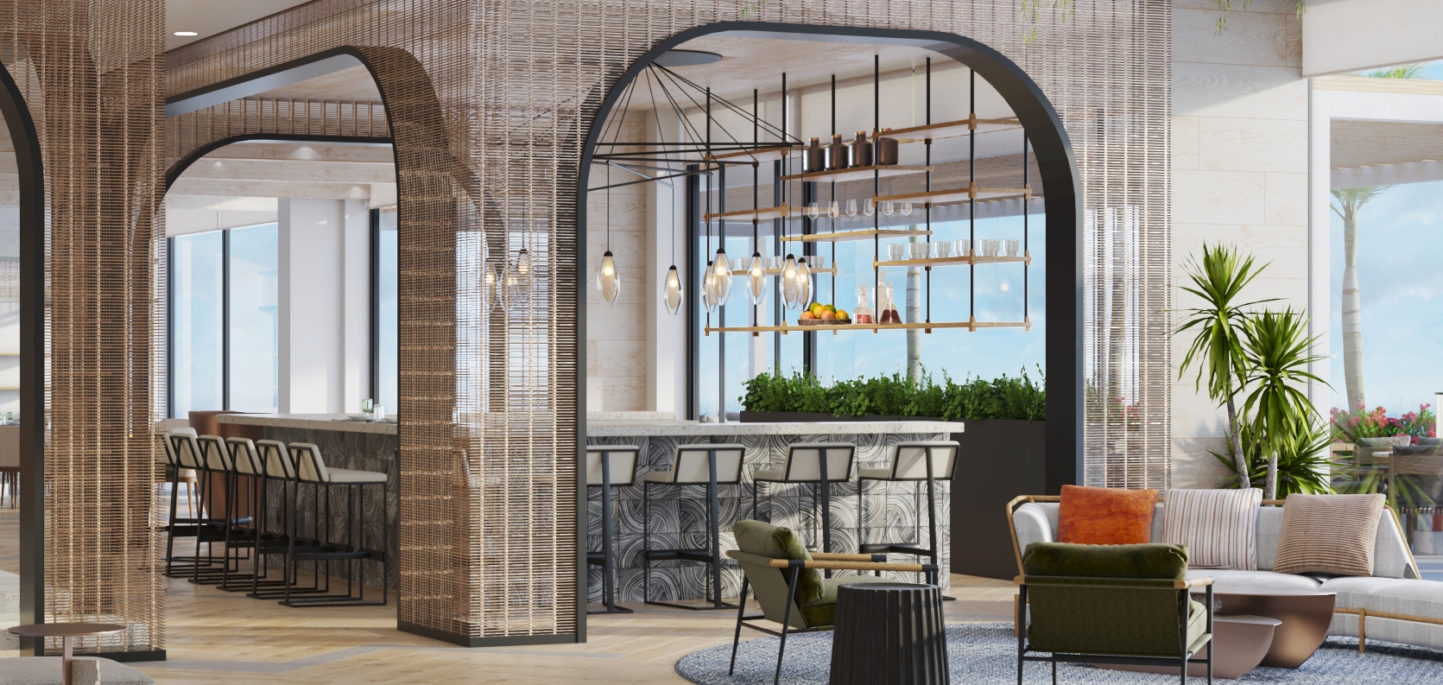 This article first appeared on REAL LIFE.
Situated at the ocean's edge, with exceptional views of the setting sun, the Cayman Islands' first luxury business and wellness hotel, Kailani, takes its name from the place where the sea meets the sky.
Introducing Kailani
A partnership between NCB Group and the Curio Collection by Hilton, Kailani was conceived to meet the need for a top-end business hotel and provide a unique wellness tourism offering for Cayman.
Located within striking distance of the island's business and finance hubs, it offers a soothing retreat for those travelling for work, with on-site conference facilities ensuring productivity is never compromised. But its waterfront position, farm-to-table inspired dining, and seventh floor state-of-the-art spa make it equally enticing for leisure travellers seeking a healthy and restorative vacation experience.
A boutique hotel, Kailani features a total of 80 suites (90 hotel keys). Designed to offer a sense of home within a hotel, the one-, two- and three-bedroom floor plans include options with kitchens, dining areas and living rooms. For the ultimate in elevated living, penthouses feature three-bedroom suites, far-reaching views and private pools. For those who would like to live the resort lifestyle, six units will be available as full-time residences.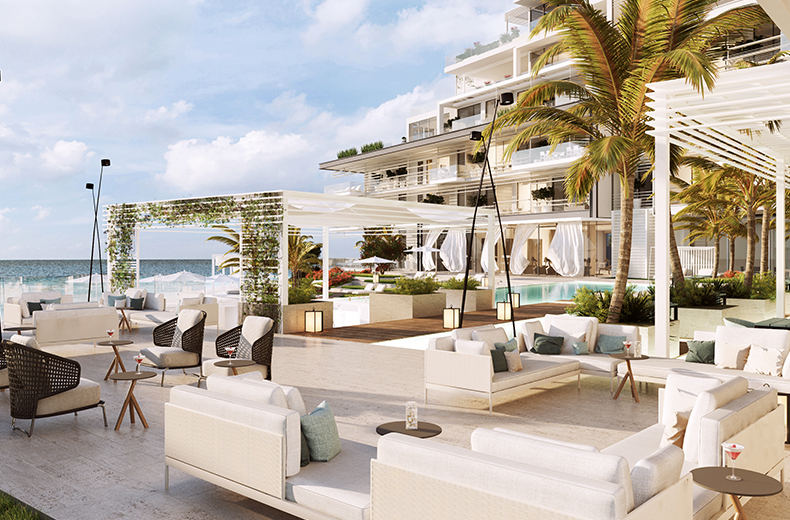 Inspired Design
Florida-based interior design firm, Marzipan ID, which has a wealth of experience working with major luxury hotel operators, will enhance Trio Architecture's modern design with interiors conceived to create a sense of wellbeing for guests whilst inspiring exploration and curiosity.
"Our design studio mantra is 'Exclusivity with Soul'," Jude Mulhern, design director, explains. "So it was important to bring the culture of the island to life through our design while delivering a luxury hotel that would feel both unique and exciting to both visitors and islanders."
Marzipan ID created a 'character muse' as their starting point to develop the interior concept: a young and spirited business traveller, Kailani, whose roots lie firmly in Cayman but whose travels have given her a global perspective and innate sophistication. Her effortless elegance and love of her home's natural environment unfold throughout the hotel.
This 'character' is expressed in a fusion of rustic, native materials – driftwood, raw limestone, natural woven light fixtures and living, green elements – with minimalistic black light fixtures, polished concrete finishes and globally inspired fabrics and furniture.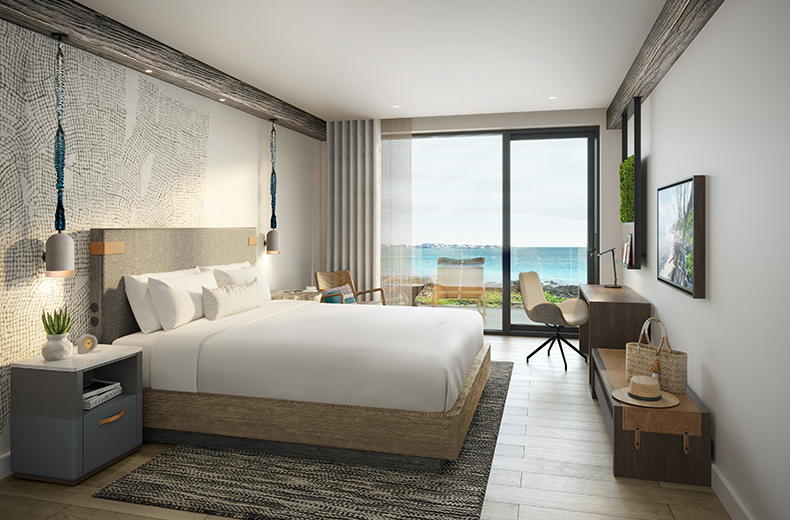 Because creating a sense of place enhances the guest travel experience, Mulhern explains, this is woven into both public and private areas: in the bar a custom light fixture was inspired by the old tradition of locals gathering to crack almonds; the screen in the Lobby Bar pays homage to one of the island's oldest architectural landmarks, Pedro St. James, and a cabinet in the guest rooms is inspired by Miss Lassie's house and paintings.
In the top floor spa – Kailani's crowning glory – the designers took inspiration from Cayman's geography and landscape, with an 'above and below the sea' concept that capitalises on the spa's elevation to create an uplifting and euphoric ambience.
The same design philosophy informs all areas of the hotel so that as guests move from space to space, they will be able to explore different facets of the design concept and begin to uncover the stories of Cayman's history, culture and nature.
Own at Kailani
Investors in Kailani will have use of the hotel's exceptional accommodation and amenities for two weeks a year. For the rest of the year, owners' units are offered as guest accommodation, with owners receiving 50% of the rental fee with an expected gross annual return of up to 11%.
Units at Kailani are priced from US$575,000. For more information on availability click here.