NCB Group and Hilton Reveal First Look at Kailani Guest Suites
May 12, 2022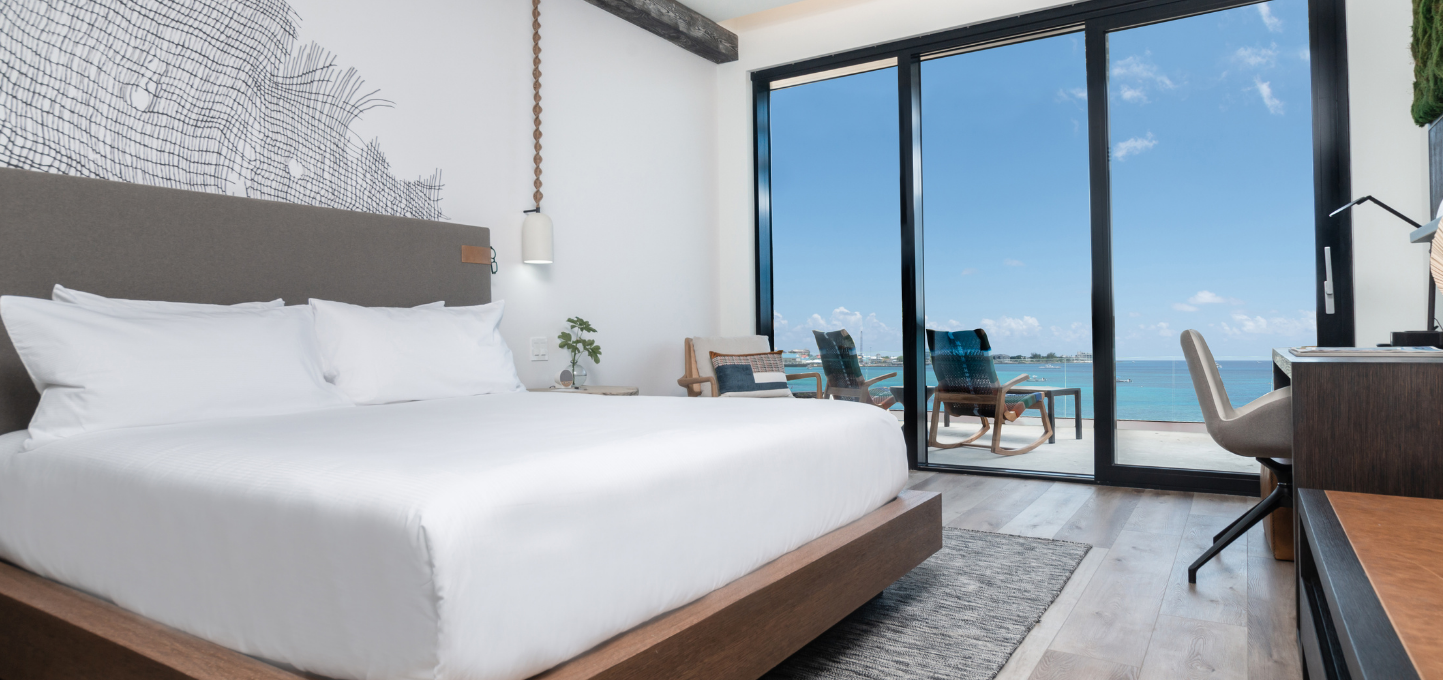 NCB Group recently shared a look inside the model room for its award-winning boutique hotel, Kailani, a Curio Collection by Hilton Hotel, with visiting representatives from Hilton, the hotel partner on the local developer's first hospitality venture.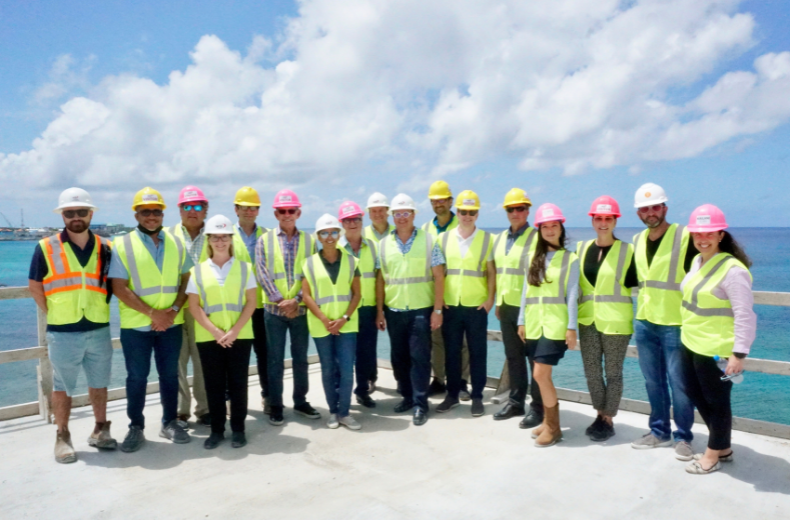 Modelled off the business and wellness hotel's Sea Grape suites, one of 13 room types available for purchase as part of its rental programme, the room has been designed with the future traveller in mind. Blending global inspirations and local influences with cutting-edge sustainable features and modern conveniences, every detail of the suite echoes the "bleisure" concept—the idea that business and leisure travel can co-exist—behind the hotel that is set to bring exceptional new experiences to future guests and value to owners.
"We were thrilled to welcome back some of our key project partners to the Cayman Islands, as we work together to bring a tourism product unlike any other to Grand Cayman," said NCB Managing Director, Matthew Wight.
A signature trait of the Curio Collection by Hilton brand, every property within the collection has a distinct character and personality, appealing to the passionate traveller seeking local discovery through unique hotel experiences and blending authentically into its locale through its design and use of local materials.
The model room highlights some of the hotel suites' key design features, including custom-designed wallpaper detailing a coconut's husk and a credenza inspired by the artwork on Miss Lassie's house, as well as live greenery 'art'.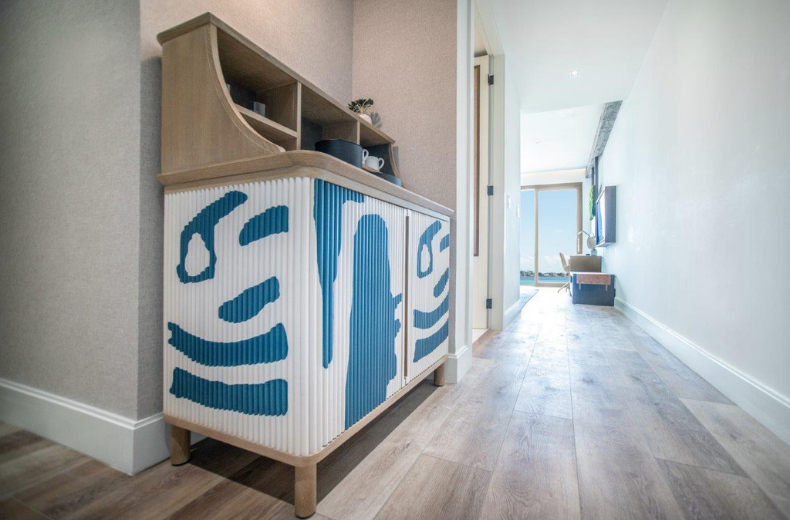 Nods to the Cayman Islands' unique culture and natural beauty like these have been woven throughout the hotel's interior design, a collaboration between NCB's in-house design team and the Florida-based interior design firm, Marzipan, who were also on island for the reveal.
According to the Global Wellness Institute, the growing wellness tourism market is expected to reach US$1,127 billion in market size by 2025.
Coupled with modern architecture and smart, intuitive technology, the suites are set to exceed the needs of this new type of hotel guest who wants all the comforts of home, while away from home, thanks to built-in live-work spaces and add-ons like yoga mats in every room and a juice bar on-site.
"Even before the global pandemic influenced the way we travel, we were planning a hotel concept that appealed to a new wave of traveller – one who factors experience, carbon footprint and, most importantly, wellness into their accommodation choices," explained Wight.
"As new travel trends start to emerge as part of our new normal, we can see that Kailani continues to be on track to offer everything the modern hotel guest is looking for."
Renewable energy and energy efficient mechanical, electrical and plumbing elements have also been integrated throughout the entire hotel, and guest rooms will feature LED lighting, solar water heating and smart cooling functions which significantly lower the hotel's reliance on the electrical grid. These capabilities form an important part of NCB's ongoing mission for more sustainable development, as well as the Hilton's environmental, social and governance strategy, Travel With Purpose.
Savvy investors can capitalise on this innovative hospitality project by buying into the hotel's rental programme, which sees the hotel owner receiving 50% of the gross annual room rental—a projected net return on investment of over 10%—as well as a host of other owner benefits.
"Just before Cayman closed its borders in 2019, the number of stayover visitors reached 500,000 for the first time," explained Tania Knapik, NCB Sales & Marketing Manager.
"With the return of tourism earlier this year, that figure is expected to grow as will, inevitably, the demand for hotel inventory and short term rental accommodation, presenting a lucrative opportunity for investors in Kailani compared to other more traditional investment strategies."
With only 80 guest rooms available for purchase, the hotel is already 50% sold. To learn more about investing in Kailani, visit www.ncbgroup.ky/property/kailani or contact tknapik@ncbgroup.ky for more information.