Greenlit | Kailani Focuses On Sustainability
January 27, 2022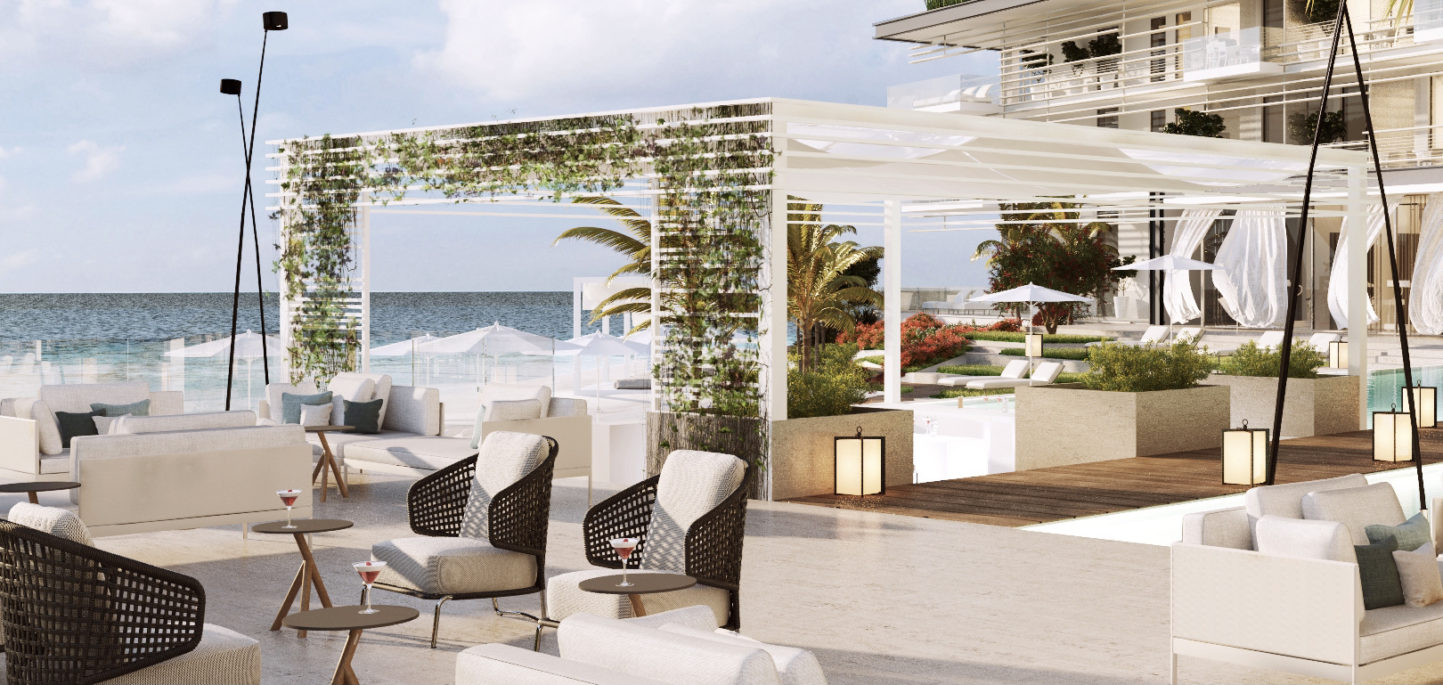 This article first appeared on REAL LIFE.
The Cayman Islands' first boutique business and wellness hotel, Kailani, has sustainability at its core, with features investors can feel good about in more ways than one.
Grand Cayman enjoys a lifestyle rare for a small island, with all the appeals of the tropics plus shopping, dining and thriving industries. NCB Group, a leading Cayman Islands developer, brings together the best of it all in Kailani, a wellness and business hotel that hugs the coastline between the central trading area of George Town and postcard-perfect Seven Mile Beach.
Sustainability is especially critical for island developments, and NCB Group is leading the charge to build environmentally sound properties. For Kailani, it has partnered with the Curio Collection by Hilton, giving it the backing of a powerful, global brand while maintaining the independence to create a standalone destination, with features that minimise environmental impacts and maximise benefits for investors and future guests.
From foundational work to choose a building position in harmony with the elements to the use of all-native plants on the grounds, a comprehensive water conservation and recycling system and energy efficiencies across the board, every detail has been painstakingly thought out, designed to help not only the planet but also investors' hip pockets.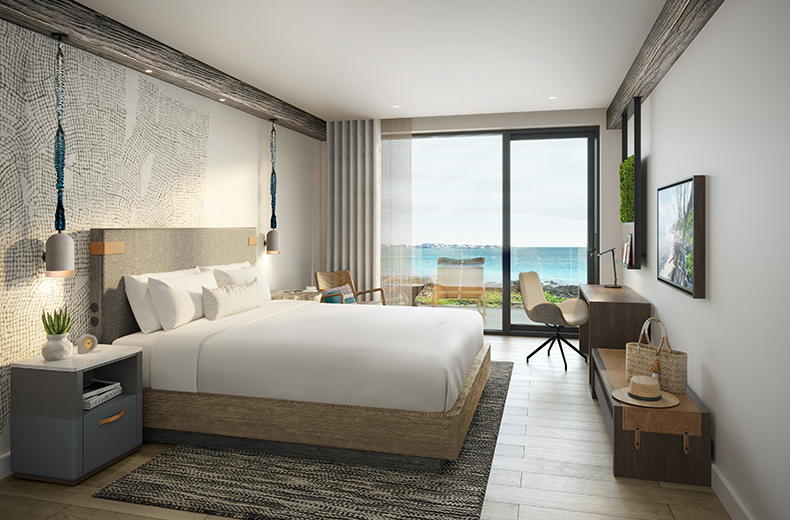 Above water  
Kailani has a 140,000-gallon cistern on-site to capture rainwater and AC condensation for landscape irrigation. It's a huge water store to draw on, especially given the native and drought-tolerant plants. There are also low-flow fixtures installed in all rooms, plus a reverse osmosis system that provides clean and healthy drinking water. All these measures mean substantial water saved – and lower operational costs.
Bet the farm
It's no secret that importing goods to the Cayman Islands is complicated – a story shared by many island nations. Food and beverage products are flown in from all over the globe to line local supermarket shelves. NCB Group is proud to own a 32-acre farm on the eastern side of the island that will supply fresh produce to Kailani's restaurants, providing a farm-to-table experience for guests and investors (hotel owners enjoy 10 per cent off drinking and dining). This makes Kailani less reliant on global supply chains, and avoids CO2 emissions associated with shipping, and compost from its restaurants will go back into the farm's crops, reducing environmental impact and waste.
Cool change  
At Kailani, energy conservation has been a priority since day one, with detailed analysis to choose the perfect location to minimise direct sunlight, increase shade and capture cooling breezes. The building design complements this effort, with awnings and shutters strategically placed to cut energy waste. In addition, geothermal cooling is used throughout, which operates 50 per cent more efficiently than standard AC with units that last up to four times as long, stopping them from choking landfills. Maximising the benefits of this technology is SMART Building Management, a system employing sensors to control cooling and automatically close blinds and drapes when areas are unoccupied, lowering heat gain, energy consumption and costs.
Waste not
Sustainability isn't new to the tourism industry. Efforts to reduce water use and switch to renewables – both for the environment and bottom line – have been ongoing for almost a decade. A focus on reducing plastic waste, however, is a recent development – surprising, given how many single-use plastics hotels have traditionally contained. Kailani is addressing the issue by eliminating sample-sized amenities and replacing them with refillable options. It also provides reusable water bottles in every room for guests to use throughout their stay. This ethos ties in with the wellness aspect of the hotel – and with trends showing wellness travellers tend to stay longer and spend more on experiences, it's a lucrative market to connect with for investors.
Place in the sun
Switching to solar is a crucial step for businesses everywhere in the fight against climate change. Kailani will offset its power consumption with an expansive collection of rooftop solar panels, significantly reducing the energy required to operate the hotel. All lighting will be LED, which uses up to 85 per cent less power than traditional bulbs and lasts much longer. Sensors in public areas and guest rooms will keep the lights off when unoccupied, and the hotel's design ensures the maximum amount of natural light is captured, minimising the need for artificial light to be used.
Ready to invest in the future? For forward-thinking investors looking to diversify their real estate portfolios, this is an opportunity with a difference. Scheduled for completion in the second quarter of 2023, Kailani will bring the Hilton Hotel's luxury Curio Collection to the Cayman Islands while keeping its footprint light.
Investors can purchase rooms at Kailani as part of the hotel's rental pool, receiving an expected annual return of up to 11 per cent, plus a host of hotel owner perks, including two weeks' stay per year and discounts on food and beverages.