The horizon's the limit for new NCB development overlooking South Sound
June 17, 2018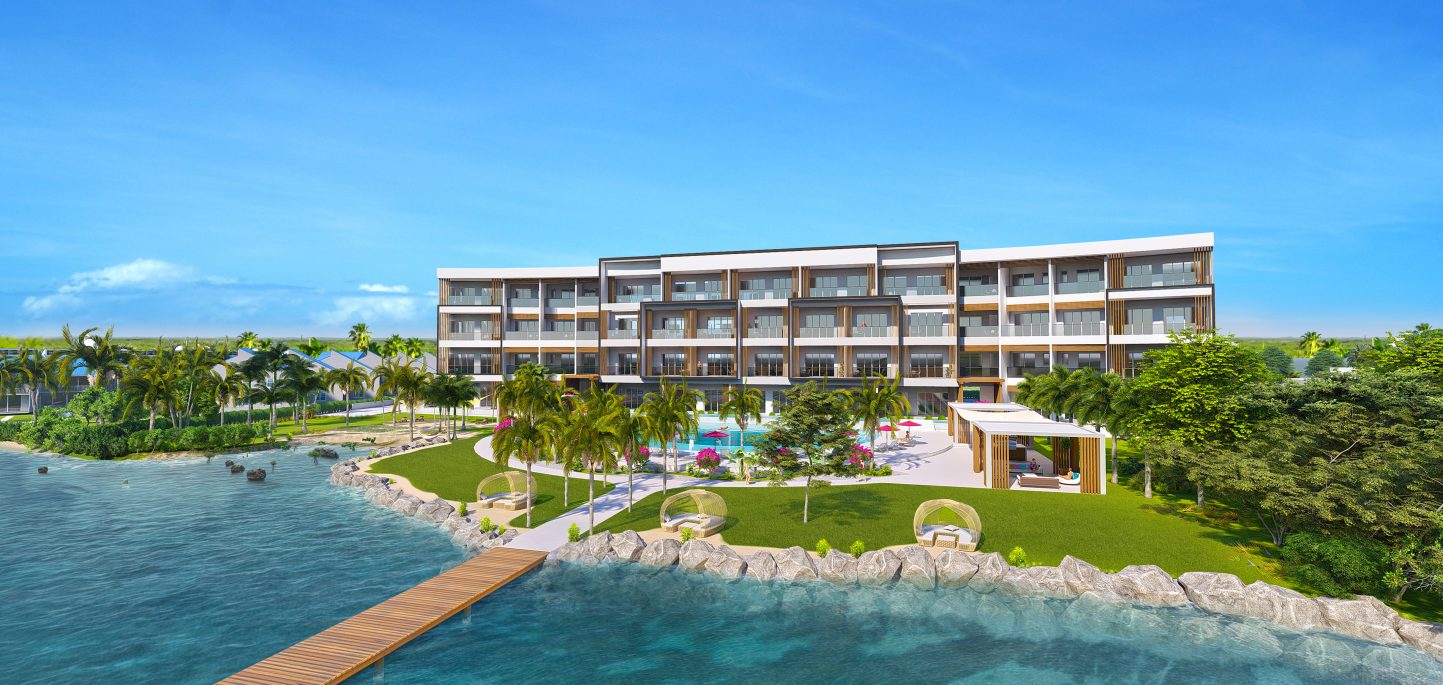 This article first appeared in the Cayman Compass.
NCB launches its latest sustainable residential development, AURA, a stunning retreat of only 39 two and three-bedroom condos with views of South Sound. This new waterfront community was designed by award-winning architect Robert Towell and features breathtaking ocean views from every residence.
The NCB Group has been granted permission for a new condo complex in Prospect as Cayman's residential building boom continues.
The developer was granted approval for 39, two- and three-bedroom condos in its latest project, known as AURA. The development, on Shamrock Road, will feature a 60-foot diameter circular pool, three oceanfront cabanas, a gym, private dock, barbecue area and children's playground. It also features rooftop solar panels and a geothermal cooling system as part of an environmentally friendly design, according to the developer.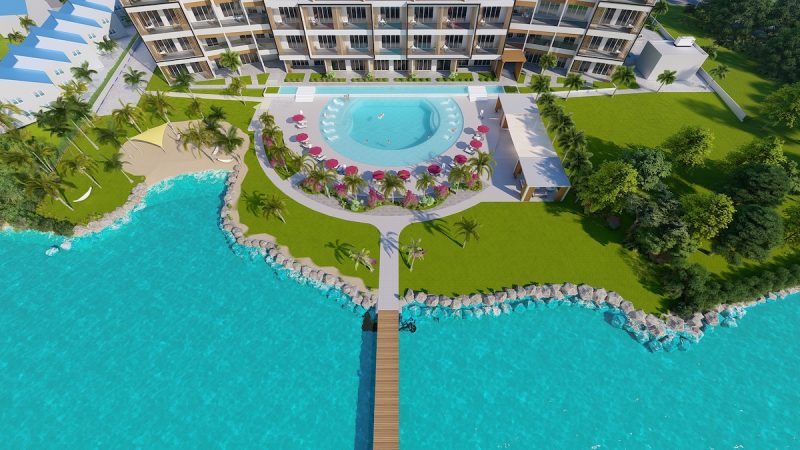 An architect's rendering shows an elevated view of the new NCB development
The Central Planning Authority approved the project earlier this month.
Matthew Wight, CEO of the NCB Group, said population growth and demand for new housing was driving the recent building boom. He expects that trend to continue.
"The Cayman Islands real estate market is incredibly stable and continues to strengthen year after year. With an anticipated population growth of 11,000 people in the next 10 years, bringing the total population to 75,000, there is no indication that the market will slow down."
"In fact, we are currently experiencing a housing shortage which provides us, as developers, with the confidence to continue to deliver quality residential projects to meet this demand."
The South Sound, Red Bay and Prospect areas appear to be the main centers of growth in the residential market. Several new developments are still under construction on South Sound, though lack of space is limiting future growth in that area.
There are multiple developments under way in and around the Grand Harbour area in Prospect, including the $80 million Periwinkle project.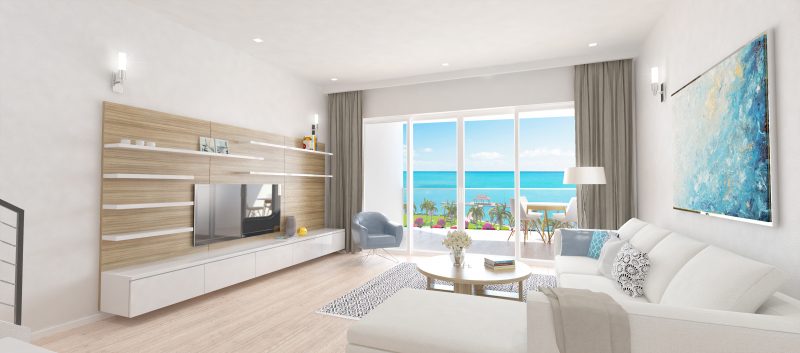 Interior rendering of one of oceanfront two-storey condos at AURA
Mr. Wight said the AURA development had received "tremendous interest," with 11 units currently under reservation. The company hopes to pre-sell all units before construction begins in January 2019.
He said the sustainable design and the oceanfront location were among the development's key attributes.
NCB is also working on a wellness and business hotel opposite Kirk Market and has agreed to a partnership with Dart for a new residential community in Camana Bay.