How NCB is navigating the COVID-19 Pandemic
June 15, 2020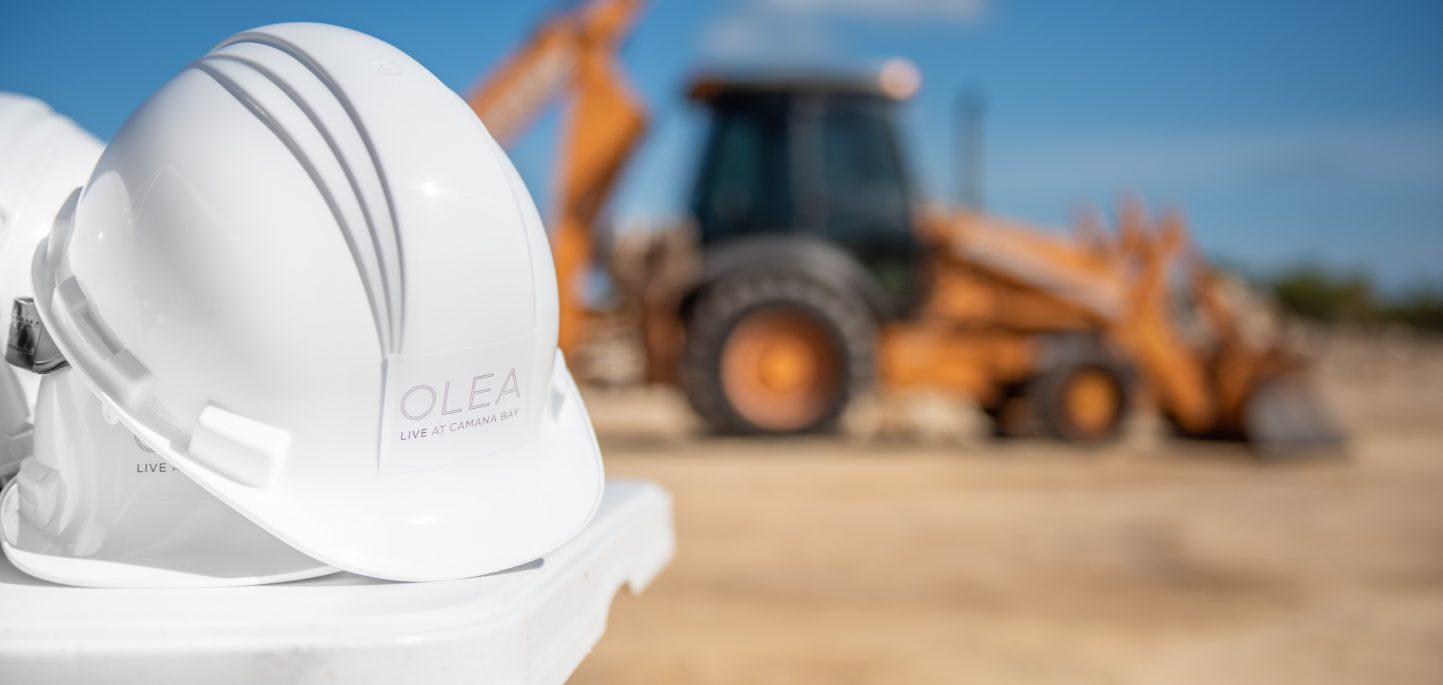 This article first appeared on Yello.
For the past two months, there has been a hush across Grand Cayman while work on construction sites has ceased due to the restrictions imposed as a result of the COVID-19 pandemic.
The closure of construction sites has undoubtedly affected the workload of Cayman's leading residential and commercial developers, NCB Group.
Yello asked NCB Group Managing Director, Matthew Wight, to share some insights about how his team has adapted to working from home, some of the challenges experienced and what the future looks like post-COVID-19.
Back in December 2019, when you first saw reports of the coronavirus outbreak in China, what were your initial thoughts?
To be honest, I did not fathom that it would impact us specifically or the Western world. My immediate thoughts were that this was an isolated case based in Wuhan or China generally. I don't think many would have anticipated or could have predicted that this would turn into a global pandemic when we first learned about the outbreak. In February, things started to gain clarity and change quite drastically.
As a leading construction and property development company in Cayman, how have you adapted to the significant and drastically negative effects of COVID-19 in Cayman?
Our first priority has been the health and safety of our employees. We implemented all the necessary and regulatory procedures like social distancing, frequent hand washing and hand sanitisation. Our offices and work environments were cleaned and disinfected regularly, and we were doing everything in our power to reduce the spread of the virus.
When the government first implemented the soft and hard curfews, our sites were initially open, and we remained fully operational. We implemented all the necessary and regulatory procedures like social distancing, frequent hand washing and hand sanitisation. Our offices and work environments were cleaned and disinfected regularly, and we were doing everything in our power to reduce the spread of the virus. Our HR Manager and our Health and Safety Officer collaborated on staff correspondence in terms of disseminating updates on protocols, procedures and tips on how to stay safe and healthy. On site "Tool Box" talks were given to all staff to ensure they were aware of these enhanced health and safety procedures and that they had the necessary 'tools' to help reduce the spread of the virus.
When the Cayman Islands government mandated the closure of all construction sites, our primary focus then shifted to operational planning and the development of strategies to ensure that we, as an organisation, can come out of this turbulent experience stronger. We have spent much of our "downtime" preparing budgets, reviewing contracts, analysing and securing our procurement processes and channels with particular attention on the effect this pandemic will have on our global supply chains and if/how it could ultimately affect our projects. The main priority for teams working at home is strategic planning for post-COVID-19 operations.
We are putting together extensive plans and procedures regarding how our construction sites will operate once reopened. And we developed a "day in a life" of a construction worker presentation that visually depicts and thoroughly outlines how employees will have to conduct themselves on and off the site to ensure optimal health and safety.
Additionally, our teams are all conducting virtual meetings with clients, vendors and colleagues in an effort to stay connected and continue with our day-to-day tasks and projects.
Have all of your construction projects come to a grinding halt?
The actual physical construction of our projects has ceased due to the Cayman Islands government-mandated site closures, yes. However, we are all still working on planning, scheduling, procurement and many more of the operational components of each project. The reset button was pressed, and the silver lining is we have worked diligently on the planning for each project.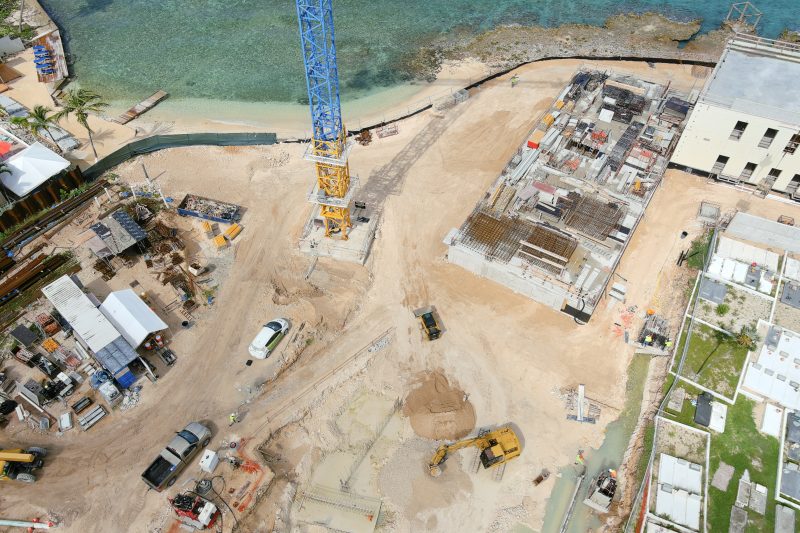 How are you maintaining staff morale?
This of course has been challenging as everyone's situations vary. Home-schooling, particularly in an unplanned work/home balance, I would say has been the greatest challenge for most. I have personally been trying to stay connected with staff through calls, emails and meetings. As a company, we are making efforts to stay connected with all employees through our HR as well as our Health & Safety Officer. There has been no real end date in sight for the present work from home scenario, so without a light at the end of tunnel most people have their "days" where it all becomes too much. We will be rolling out more initiatives to keep staff engaged, maintain staff morale and keep our employees connected with one another even as the construction/development sector gets released.
How are you showing potential buyer's properties?
As the majority of our business as developers is pre-construction, there aren't any physical showings, so thankfully, this hasn't impacted our ability to share information. We continue to receive sales inquiries on all of our projects and our Sales and Marketing Manager is sending them the pertinent information such as brochures, price and availability, floor plans, interior selections and so forth. Whilst we have certainly seen a decrease in the number of inquiries, the interest still exists and we are confident that the real estate market in the long-term, won't be significantly impacted.
Our priority right now is to reassure our existing purchasers that we will be ready to go once we are allowed to open our sites back up and maintain their confidence in us as developers. The support from our clients has been tremendous and many of them recognise that there is tremendous value in working with credible developers that are committed to this island and its economic recovery. We maintain consistent communication with each and every purchaser and provide them with timely updates. It's important to stay connected and let them know that their investment will be protected and they're in good hands.
Are you in discussions with the banks regarding financing and the effects of COVID-19 on lending for your clients?
We have been in touch with our finance partners ensuring that our projects are well-positioned to be able to handle the effects of COVID-19 and sites being closed. Thankfully, we had acquired enough sales with each project we currently have on the go to meet the financing requirements of our lenders, so this has certainly made things a lot easier for us. We've assured the banks that as soon as the sites are allowed to open, we will be ready to go.
We are aware that banks are not processing any new mortgage applications right now as they are very busy processing their current lending commitments. Unfortunately, this makes it difficult for those purchasers that are wanting to buy now and apply for a mortgage.
Do you anticipate that property prices and commercial rents will fall over the next three to six months?
The rental market is definitely going to be affected by COVID-19 the most and this has been pretty immediate. We will likely see rental prices decrease in the coming months. Anytime you have a surge in unemployment and reduction in the country's economy, GDP will drop, the demand decreases, and pricing moves to be favourable to the tenant as opposed to the landlord.
There were more work permit holders on the island than Caymanians. The significant job losses will result in people leaving the island, which is not good for the rental market. Many landlords have acted in accordance with the banks and reduced rates or created rental "holidays". The ideal scenario is to maintain your tenant(s) and thus sacrifice on both sides; a "working together" approach increases the chances for long-term tenancy.
With borders closed, any short-term rental property is also affected; vacancies and pricing will reflect this throughout 2020.
Regarding the market valuation of properties, I do not foresee these decreasing in the long term with likely peaks and troughs over the short term with minimal demand. There will be some opportunities arising in the medium term and, as scales balance, there will be some properties that will have to attract quicker sales through price reductions. The current environment is showing sellers holding on pricing. Having said that, there will be some isolated cases where individual sellers may be more motivated to sell and will want to move their property quickly, so they might price it aggressively to sell. However, I don't see a holistic drop in property prices across the market.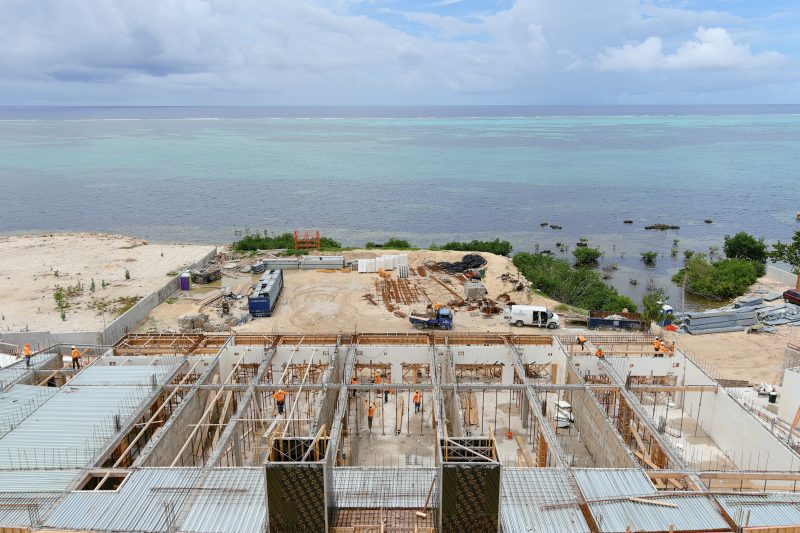 What advice are you giving to commercial property owners as the majority of tenants are now working from home and some businesses cannot afford to pay rent?
This has to be looked at on a case by case basis and depends on the tenant, the strength of the tenant and the nature of their business. For example, retail businesses have been hit extremely hard, whereas financial services are still able to continue operating without much impact.
It's essential for commercial property owners to communicate with their tenants, and tenants need not be afraid to bring the reality of their situation to their landlords' attention; this allows for informed decisions to be made. Within our Group, we have had cases where we've waived rent to assist tenants and other cases where we've reduced rent to help businesses that are still operational but not in the same capacity. Ultimately, I am of the opinion that it is better to re-secure your tenants than to be seeking new tenants at this time. If both parties can work together and come to a favourable outcome, it is a better result.
Tenants can in return for rental assistance, re-confirm their commitment by extending lease terms or executing new rental agreements.
For overseas investors, Cayman will always be appealing, do you think COVID-19 will affect long-term investment in our beautiful island?
I think that ultimately, this will continue to position Cayman in a positive light with overseas investors. COVID-19 is a global pandemic, not a unique situation to Cayman and if anything, it has highlighted the attractiveness of Cayman as a jurisdiction. Its size and how decisive the government has been reacting to this crisis, the stability, and therefore ultimately safety which is what we've always tried to promote.
Cayman is one of the safest islands in the Caribbean, and this message has been reinforced in this scenario. Cayman will continue to be an attractive country for those looking to relocate to or invest in. I believe "brand Cayman" will be stronger than ever.
If you had a crystal ball, how do you foresee the next three to six months with regards to the NCB Group?
In the very short term, none of us knows how long the current situation will play out for. There is no history of this or anything to base our predictions on as to how the world will come out of this. The government of the Cayman Islands has acted aggressively and proactively, and they have made the right decisions for the health and safety of Cayman's people. The time is now right to get back to work. This needs to be done sensibly and with a new normal regardless of the industry you are in, but domestic Cayman has to re-open in the very short term and much thought needs to be put in place as to how our borders re-open.
I think for NCB, this experience has reinforced that the communities and developments that we build are what people are looking for, now more than ever. The impact of isolation has made people aware of how valuable and important it is to live in a community, where you can still enjoy the amenities and still have neighbours that you can count on if needed or connect with while practicing social distancing.
We see this every night in two of our developments – Cypress Pointe North and SOLARA where residents gather in their back yards and on their rooftop terraces to pay tribute to our front-line and essential workers at 7pm. Following this they engage in 30-45 minutes of music where songs are played across alternative canals; everyone sings and dances together to the music. This grew organically out of the need for people to still feel connected in this very trying time of disconnection. It's the reason we do what we do and build how we build. People are now seeing the benefits in things like home and community gardens, which OLEA will feature. Bike paths and proximity to grocery stores and green spaces are now valued more than ever. These are all components of a new urbanist community, which one of our latest projects, OLEA, is modelled after. I truly believe that after this experience, the value of community will be more precious and influential than ever in terms of purchasing decisions.
In terms of NCB Group as a company, our priority right now is the health and welfare of our employees so we're doing everything we can for our staff. We are collaborating to develop strategic plans so that NCB comes out of this stronger, more adaptable and definitely more resilient.
Over the next few weeks, the construction sites will be open with new operational protocols. This will give us the opportunity to implement the plans that we've been working on during this time of lockdown. The next year is going to be very different and how we have conducted ourselves will change as a result of this virus, but we are eager to get back to the site and are determined to rise to the challenge to do our part to make Cayman 2.0 a better version.