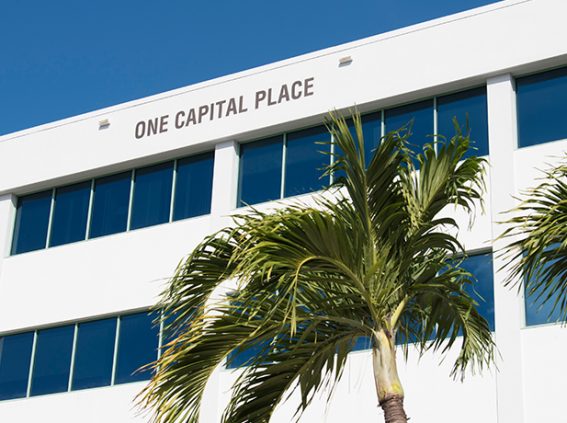 Commercial space for world-class tenants
A landmark building next to the heart of George Town, One Captial Place is home to some of the most notable names in the Cayman Islands' financial services industry. NCB Property Services manages this commercial space.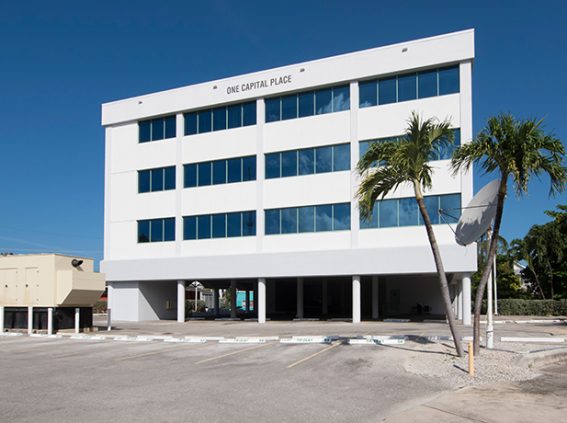 Location
At the centre of the Cayman Islands' financial district, One Capital Place is close to many of the choice restaurants for business professionals and their clients. One Capital Place also has good transportation links, offering easy access to the Owen Roberts International Airport, Camana Bay, key residential areas as well as the many luxury hotels and amenities of the Seven Mile corridor.
Amenities
One Capital Place is designed to help keep businesses running smoothly. This includes security features such as secure swipe card access at key entry points and an on-site security guard. There is also both elevator and stair access to all levels of the building.

In the event of a power outage, tenants can rest easy knowing that One Capital Place is equipped with a full backup generator to ensure that business can continue as usual.

The building also features a recyclable waste centre as well as private shower rooms on each of the floors.

Collections
Seven tenants occupy all 50,000 square-feet and four floors of office space in One Capital Place. All areas of the building have been fitted out for the specific needs of each tenant, ensuring they have what they need to conduct business effectively. Designated parking for tenants is also available, with several spots being reserved exclusively for visitors to the building.

Check Availability
Related Properties
Cayman Technology Centre

International Property Awards' winner for Best Office Development in the Caribbean 2018-2019, Cayman Technology Centre remains one of the most innovative commercial spaces in the region.

Learn More

Citrus Grove

Located in the heart of George Town, Citrus Grove is a prime class 'A' commercial space with an onsite data centre, backup generator, secure swipe card access and onsite emergency services.

Learn More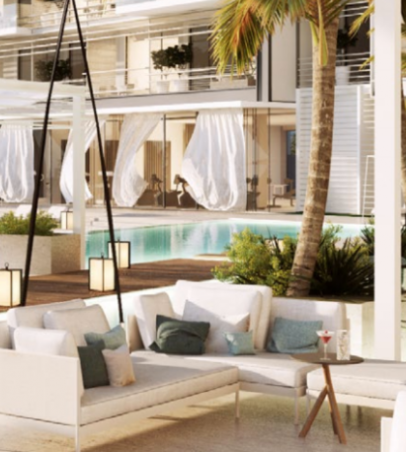 Get in Touch
To learn more about Citrus Grove or register your interest in one of our available units, please email info@ncbgroup.ky or click the link below to sign up to our commercial newsletter.
Sign Up