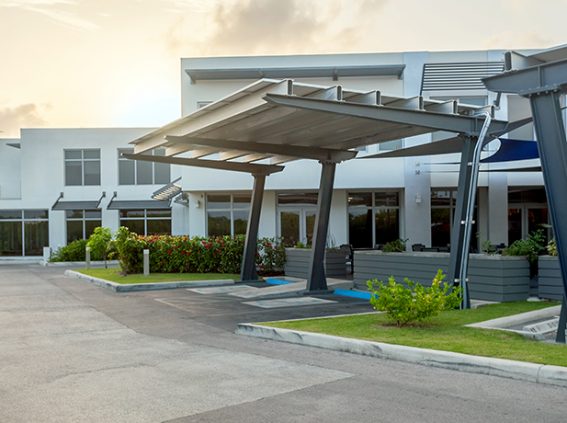 A Modern Commercial Development in George Town
International Property Awards' winner for Best Office Development in the Caribbean 2018-2019, Cayman Technology Centre remains one of the most innovative commercial spaces in the region. This desirable address in central George Town is the only commercial building in the Cayman Islands that has the technology to operate completely off-grid if needed.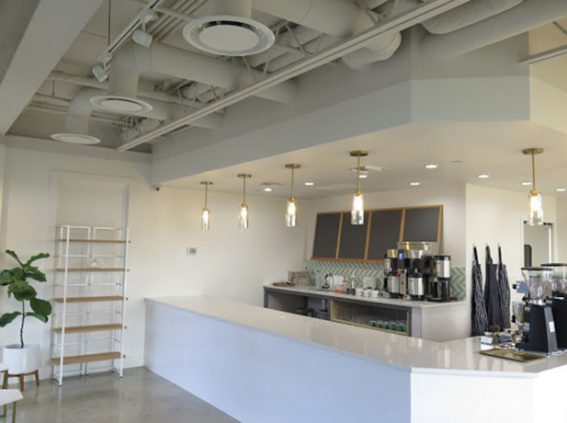 Location
Cayman Technology Centre is situated on the corner of one of the Cayman Islands' major arterial road that connects George Town with northbound routes to Seven Mile Beach and southbound routes to South Sound and East End, providing fantastic access for tenants and customers as well as high visibility to thousands of daily commuters.
Amenities
Cayman Technology Centre is home to a plethora of unique offerings and essential services, from a luxury eco-spa, a personal training gym and a Mexican taqueria to the Cayman Islands headquarters of large service providers like Digicel, Massy Insurance and The Security Centre. Covered car ports provide ample employee and visitor parking, while shaded patios allow restaurant patrons to enjoy their meals outside and lush native greenery from NCB's farm, including a zen garden created especially for the eco-spa and a herb and vegetable garden for the onsite restaurant and café, add to the overall visitor experience.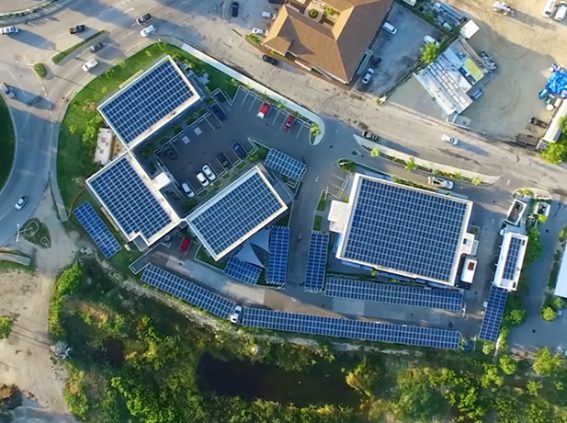 Sustainability
This award-winning development can be powered by a 500-kw photovoltaic battery system that converts the sun's rays into energy and cooled by a geothermal system that operates at 50% more efficiency than conventional A/C. An 110,000-gallon cistern also captures rainwater for use in irrigation and all plumbing fixtures throughout the development are water efficient. Additionally, a smart energy monitoring system reports on tenants' energy consumption and adjusts accordingly to ensure businesses are always running as efficiently as possible.
Collections
Covering a total area of 33,000 sq.ft., Cayman Technology Centre encompasses four, two storey buildings for retail and commercial purposes. Custom fit-outs for each client reflect the quality and style of the building's architecture whilst meeting the form and functional requirements of each new tenant, and a fixed leasing rate and CAM rate for tenants creates a unique and extremely attractive rental scenario.

Check Availability
Related Properties
Citrus Grove

Located in the heart of George Town, Citrus Grove is a prime class 'A' commercial space with an onsite data centre, backup generator, secure swipe card access and onsite emergency services.

Learn More

One Capital Place

A landmark building next to the heart of George Town, One Capital Place is home to some of the most notable names in the Cayman Islands' financial services industry.

Learn More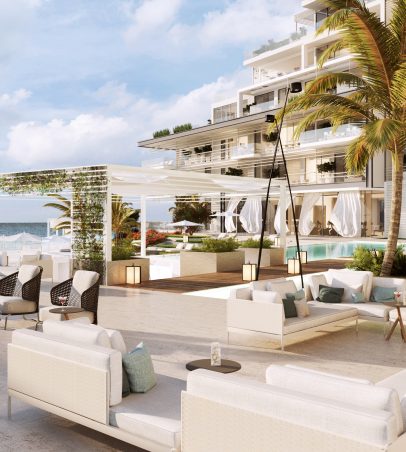 Get in Touch
To learn more about Cayman Technology Centre or register your interest in one of our available units, please email info@ncbgroup.ky or click the link below to sign up to our commercial newsletter.
Sign Up