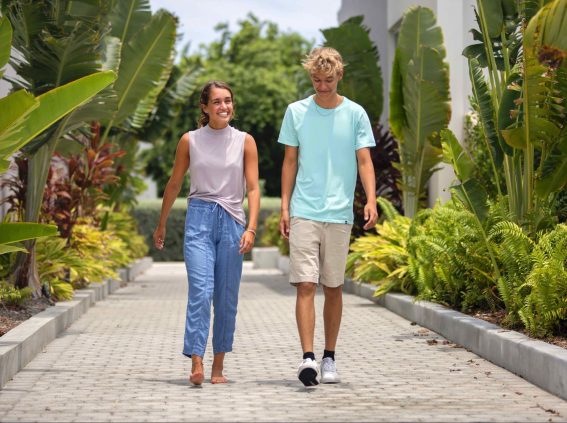 Enhancing Communities
Located in the East End of Grand Cayman, our landscaping division, Cayman Growers, is one of the largest producers of trees, shrubs and herbaceous plants in the Cayman Islands.
We offer a seamless and cost-effective landscaping solution for residential and commercial spaces alike and take pride in creating innovative and exciting gardenscapes that play an important role within our communities, enhancing the environments in which we live and work.
Locally Grown
Set on 10s of acres, Cayman Growers is home to over 10,000 plants and trees at any given time, all grown locally from seed. We use resilient native and regional plants that are already adapted to Cayman's environment, thus requiring less frequent watering and fertilisation.
Distinct Mature Landscaping
We are committed to supplying a wide diversity of top-quality plants and materials to Cayman's businesses and homes. From design to installation, we help you create lush, tropical landscapes that become welcoming sanctuaries for residents and visitors alike.
30 Acres
An oasis for mature native and endemic plants and trees.
100+ Species
From coconut trees to leafy shrubs, our nursery has one of the largest selections on island.
High-Quality Sod
The farm's sod, suitable for tropical conditions is a popular and much smarter way to go when putting in a lawn.
Zero Importation
By cultivating plants and trees on island, we remain environmentally responsible by reducing our carbon footprint and risk of importing diseases and pests.
AURA

This stunning retreat overlooking South Sound is comprised of 39 two and three-bedroom condos that span over one and two-stories, each strategically angled to optimise the development's incredible ocean views.

Learn More

SOLARA

SOLARA is a collection of 26, three storey, three-bedroom luxury townhouses is located in Crystal Harbour. Each energy-efficient residence boasts incredible water views of the bay and its own boat slip in the community's private marina.

Learn More
CLIENT REVIEWS
Whilst we like to think our projects speak for themselves, here's what some of our clients and partners have said about us.
Landscaping
"With their detailed knowledge of plants' needs, Cayman Growers made sure our building's landscaping looked great all-year-round, without much upkeep!"
Tenant 1
"Being a novice to the construction world, I truly appreciated the attentiveness and insights NCB provided during the construction process. Their communication and openness to new ideas were essential to our project's success."
Homeowner 2
"What initially attracted us to Cypress Pointe North was the sense of community and the sustainability elements. We really enjoyed the entire build process and everyone on the team was a pleasure to work with."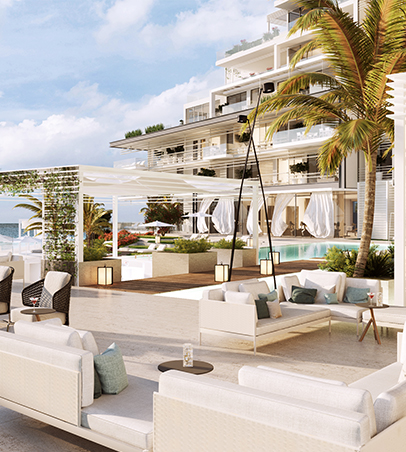 Get in Touch
To learn more about our services or to chat with a member of our team, please contact info@ncbgroup.ky or click the link below to submit a new project enquiry.
Contact Us